Posted under:
Root Canal
Posted on: January 21, 2023
7 Reasons to Choose Sweetwater Smiles for Your Dental Care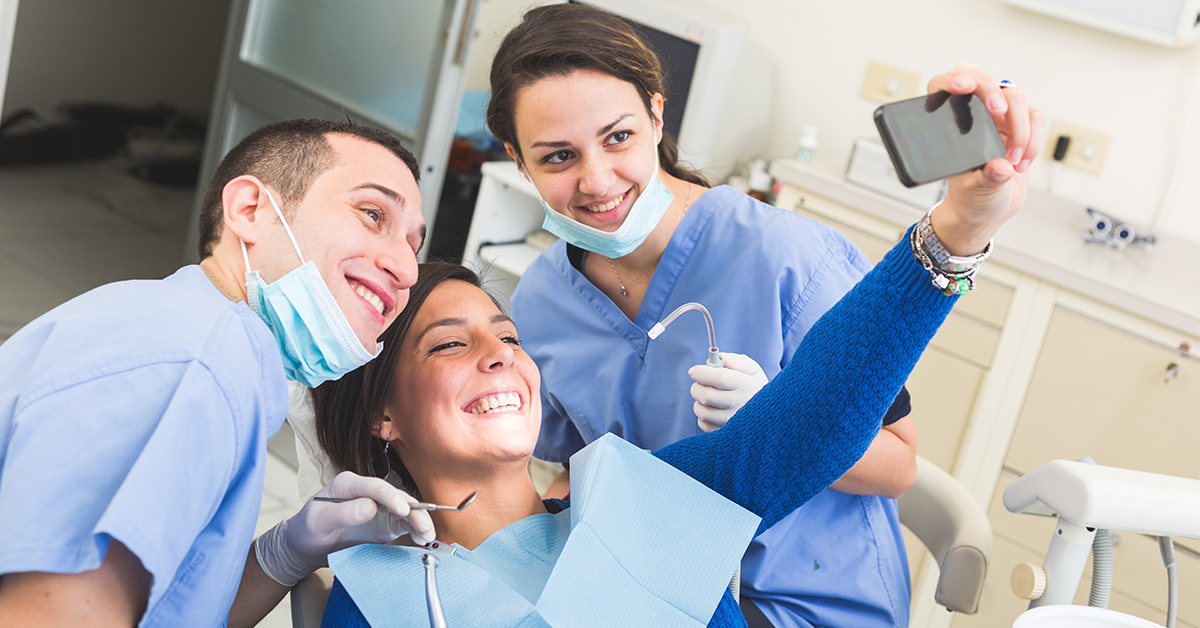 The hard and simple fact is that not all dentists are great dentists. That makes the job for you finding a great dentist in Sweetwater amongst all the other ones. You can't simply rely on trial and error, and if you're not fortunate enough to have a personal referral, the onus is on you to do your own research and due diligence. Fortunately, we've done some of that work for you.
Here are seven qualities that make a dentist great and, therefore, because our dental office meets all these criteria, seven reasons to choose our dental office in Sweetwater for your total dental care:
1. We understand dental anxiety.
At Sweetwater Smiles, we understand that dental anxiety is very real and a big problem for anyone who experiences it. According to Medical Principles and Practices, over 33 percent of the US population goes through some degree of dental anxiety, while around 12 percent are terrified to see the dentist.
We understand and recognize the seriousness of dental anxiety, which is why, if dental anxiety is something you struggle with, we're prepared to help make your visits here feel as comfortable and safe as possible. Besides our innate compassion, we also have a set of practical dental tools at our disposal for helping reduce your dental anxiety, such as mild sedation.
If you experience anxiety about going to the dentist, let us know before you come in for your appointment, so we can be prepared to make the experience feel as safe, gentle and comfortable as possible.
2. We'll take the time with you to educate and inform you every step of the way.
Our dentists in Sweetwater won't hurry you in and out of the dental chair. Rather, they'll take the time to answer all your questions and inform you of each action they'll take before they take it. No dental instrument will enter your mouth at our office until your dentist shows it to you and explains what it does and what it may feel like.
We realize that some dentists can provide perfectly decent dental care without educating their patients as they go along, but arming you with the knowledge of what's happening while you're in the dentist's chair can help put you at ease while you're there and help empower you to take better care of your teeth and gums when you're not in the chair.
3. We keep a clear line of communication throughout.
Throughout your appointment and the duration of your treatment, we repeatedly check in on you to see how you're feeling and make sure you're comfortable. We also stay in touch between visits to stay on top of your progress.
Especially in this era of COVID, the importance of open communication between you and your dentist in Sweetwater is paramount to good oral health. The pandemic may have made you more anxious about seeing the dentist or more concerned about your overall health and safety. We understand this, and so we go that extra mile to make sure you feel fully informed about your dental care and fully empowered to speak up about it whenever necessary.
4. Our office has current technology.
While using older dentistry tech may be perfectly acceptable, it isn't ideal. Yesterday's dental technology may still be relevant today, and some more recent dental procedures may not be appropriate for your needs or goals. However, modern equipment with the latest innovations in dental technology allow you to benefit from the latest advances in dental care. At Sweetwater Smiles, our dentists employ the most up-to-date dental equipment to ensure we're able to give you the top-level dental care you deserve.
5. We listen.
No matter how good a dentist may be at dentistry, they'll never be able to truly serve a patient's needs if they don't listen to the patient. At our practice, you are in charge of your own care. We will tell you what you need for your optimal oral health, but we also need to listen to your concerns and your goals to understand how best to serve you. At Sweetwater Smiles, we aim to make all our patients feel respected and heard. To us, you are more than a chart number; you are a unique, individual human being who deserves to be treated as such.
6. We care about you and what we do.
We don't just practice dentistry in Sweetwater because we think it's a good way to make a living; we do it because we love what we do and we care deeply about the people for whom we do it. At Sweetwater Smiles, we are passionate about dental care and oral health. And, we want nothing more than to see you bare your healthy smile for life.
7. We work with you to make your dental care affordable.
For starters, we work hard to keep our fees for dental services in Sweetwater affordable.
Beyond that, we accept many dental insurance plans, and for those we don't or for patients who have no insurance, we can still try to work out a payment plan with you that spreads our fee out over regular payments during the course of your dental care and treatment. Whatever you do, don't make money a reason for putting off taking care of your dental health.
See a Sweetwater Dentist Who Meets All 7 Criteria
To see a dentist in Sweetwater who ticks off all seven qualifications for a great dentist, give our office a call. We'll set you up with an appointment for a dental cleaning, consultation and exam to get you started on a new path toward total dental health and a smile you love.
–