Always Be Prepared in Dental Emergencies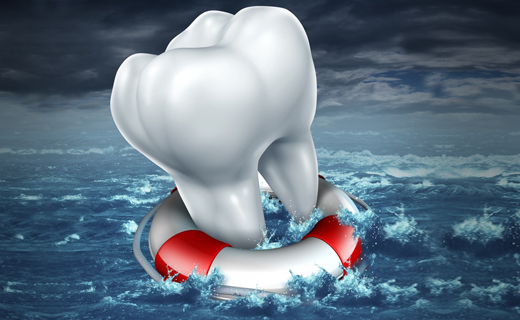 A dental emergency is much like a medical emergency in that careful steps must be taken to ensure optimal outcomes. In some cases, you will need to seek emergency dental services or head straight to the hospital. Understanding the severity of the situation is part of handling the situation appropriately. Whether it is a knocked-out tooth, tongue laceration, or dismantled dental work, there are few expert tips that will allow you get through the emergency safely and effectively. Use these tips to always be prepared in the event of a dental emergency.
When to See a Dentist
In the case of dental emergencies, it is important to know that you should see your dentist in Sweetwater as soon as possible. Many dentists leave openings in their schedules to accommodate dental emergencies. Time is of the essence in some cases—getting to the dentist can minimize or prevent any potential damage. And don't worry if you have no insurance.
Knocked-Out Tooth
Call your dentist to schedule an emergency appointment
Locate the tooth, handling it exclusively by the crown, not the root.
If necessary, rinse the tooth in warm water to remove dirt. Avoid scrubbing.
Do not let the tooth dry out. If possible, put it back in the mouth and hold gently in place until you reach the dentist.
If unable to store the tooth in the mouth of the injured person, transport the tooth in a cup of warm salt water or milk.
Try to reach the dentist within an hour of loss to have the greatest hope of saving the tooth.
Out-of-Position Tooth
If your tooth is knocked out of position, use gentle pressure to adjust it back into place.
Clench your teeth delicately, with the intention of keeping the tooth in place.
Contact your dentist and see him or her immediately.
Fractured Tooth
If your tooth is fractured, immediately rinse your mouth with warm water.
Apply a cold compress or an ice pack to minimize swelling.
Use over-the-counter pain medication to reduce discomfort.
Contact the dentist immediately to seek help for addressing the emergency dental situation. He or she will likely advise you to come into the office to determine the severity of the problem and the next steps to take.
Injured Mouth Tissues
Emergency dental cases include injury to the mouth, such as tears, puncture wounds, or lacerations to the lips, cheek, and tongue. These injuries may need to be immediately addressed by the hospital emergency room and then followed up with treatment by your dentist. Wounds of the mouth should be rinsed immediately with warm water and a soft cloth or gauze should be used to stop any bleeding. If there is swelling, but no bleeding, use a cold compress to reduce swelling. Seek medical attention immediately.
To learn about our family dentistry practice in Sweetwater, call today at or make an appointment.
Advanced Dental Care offers affordable family dentistry and gentle, compassionate dental care in Sweetwater. With 21 affiliated practices throughout Florida, our offices are conveniently located with extended hours to meet your needs. At , we provide most dental services, from basic preventative care and general dentistry to specialized procedures and complete dental reconstruction. We accept most dental insurance plans and offer affordable financial solutions for any budget. Patient satisfaction is our top priority and we strive to provide the exceptional, affordable dental care and personal touch that lead to lasting relationships. A smiling patient is our greatest reward and we look forward to keeping those smiles healthy, beautiful, and bright. Discover an affordable dentist who truly cares at .