Posted under:
Root Canal
Posted on: October 2, 2020
Are Dental Implants Right for You?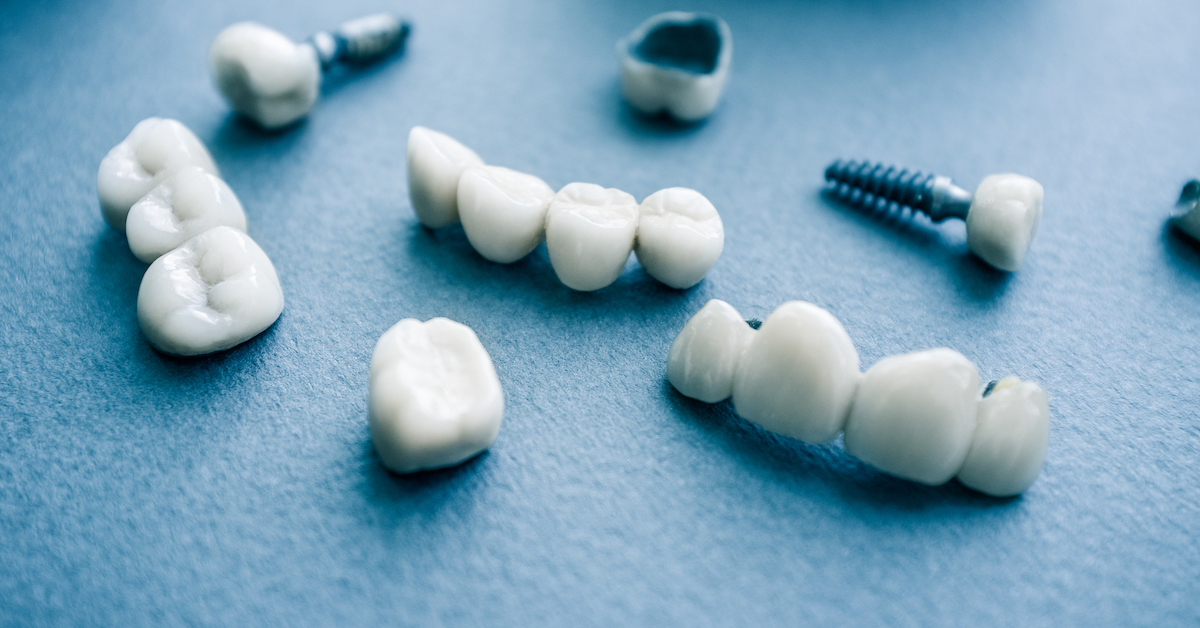 Are Dental Implants Right for You?
Dental implants are a permanent solution for missing teeth. These advanced dental procedures are an ideal way to boost your confidence and provide the most attractive appearance of your smile.
About 52 percent of all adults in the U.S. aged 20 years to 64 years have lost at least one permanent tooth. This statistic comes from the CDC, which also found that the risk of losing a tooth goes up with age. About 66 percent of adults from 40 to 64 had lost a tooth. Those 65 or older had a 20 percent chance of having lost all of their teeth.
What Is a Dental Implant?
In general terms, dental implants are used to replace missing teeth. They can fill in any gaps in your smile and enable you to bite and chew with confidence.
Your dental implant consists of three basic components:
The body or post of the implant is made of titanium. This lightweight metal offers outstanding durability and strength and is unlikely to be rejected by your body's tissues.
A crown is the dental term for the tooth or teeth that replace damaged or missing teeth.
The abutment securely connects the post and the crown together.
Our skilled dentists ensure that each of these components is positioned correctly and that your crowns closely match your natural teeth.
How Do Dental Implants Work?
The roots of your natural teeth hold them in place, allowing you to bite, chew and speak confidently. The post of your dental implant will function the same way and will provide the crowns with the stability needed for normal eating and speaking.
In most cases, the abutment is attached to the implant post after it has healed in place. The healing process could take months to complete. Because the abutment is designed to stick up through the gums, it serves as a connection point for the other two parts of the implant.
The crown of the dental implant may consist of a row of artificial teeth connected to a bridge or a single tooth. In all cases, however, crowns are designed to replace lost or damaged teeth and to look and feel as natural as possible.
The Basics of a Dental Implant Procedure
Our expert team will perform several surgical procedures during your dental implant process:
If needed, we will remove broken or decaying teeth to prepare your mouth for the implants.
We may also perform bone grafts if needed.
The implant post will be placed into the bone of your jaw for endosteal implants or beneath gum tissue for subperiosteal dental implants.
You will need to wait a few months for the implant to heal in place. During this period, a few appointments may be scheduled to ensure that your treatment is going as expected.
When your implant post has fused to the bone in your jaw, the abutment will be attached to it.
Your dentist will then attach the crown to the abutment. There may be a healing period before this procedure can be done.
What Are Dental Bone Grafts?
Bone grafts are used to supplement the bone in the jaw and to provide added support for implants that are healing in place. In most cases, bone grafts are needed for patients with advanced gum disease or other conditions that affect the density and strength of the jawbone. The bone used for grafting might be your own bone tissue or a substitute material that is placed into the jaw. This step could occur before your implant procedure or at the time your implant post is placed into the jaw.
A Series of Surgical Procedures
You may require oral surgery to remove tooth fragments or broken teeth from the area where your implant will be placed. Once this has been done, your oral surgeon will make a small incision in the gum and drill a hole in your jawbone. The implant post will be inserted into this hole and positioned precisely. Once this part of the process is finished, the incision will be closed and the implant post will be allowed to heal in place.
After your implant has fully fused to the bone around it during a process called osseointegration, your oral surgeon will make a small opening in the gum above the implant to attach the abutment. In most cases, your gums will need to heal around the abutment before further work can be performed.
Your dentist will take impressions of your teeth and gums. These molds will be used to make your replacement teeth, ensuring that they look as natural as possible. Once they have been fabricated, your crown or crowns will be adjusted for fit and permanently affixed to create the most natural feel possible.
After your dental surgeries, you may need medications for pain and remedies for swelling. Our team will help you manage these issues to ensure that the process is as comfortable as possible.
What Are the Benefits and Drawbacks of Dental Implants?
The most commonly cited benefits of dental implants are the natural feel and look that these procedures provide. Implant crowns can be brushed and flossed in the same way as your natural teeth and pose no risk of slipping out of place, which ensures the greatest comfort.
The primary disadvantage of implants is typically the high cost. We will work with you to find an affordable way to make the cost of dental implants more manageable.
To learn more, give us a call today to schedule a consultation. Our dental team is ready to help you have the most attractive smile possible.