Are You a Good Candidate for Dental Implants?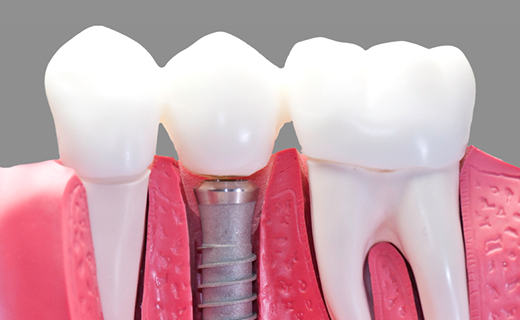 Dental implants are often a preferred alternative for replacing missing teeth. However, to be a candidate for dental implants, you must be in good health, including and especially your oral health. Healthy bone support in the jaw is essential to a successful dental implant as well as healthy gum tissue. Individuals with chronic illnesses, such as leukemia or diabetes, often experience difficulties during the healing process, impairing successful outcomes. Individuals who smoke, have low bone density, or are on certain medications are also not ideal candidates for dental implants. It is important to work with your dentist to determine the most affordable and effective plan for restoring your smile.
What is a Dental Implant?
Dental implants are the most advanced replacements currently available for missing teeth. A dental implant, unlike dentures or partials, is comprised of an artificial root and tooth that is placed into the precise location of the jaw where the tooth has gone missing. Most implants are made from titanium or similar materials that over time are safely incorporated into the bone to create a lasting, stable base for the crown of the tooth.
Dental implants, while an advanced procedure, have been a dental care solution for missing teeth for decades. An endodontist generally performs this surgical procedure that can replace one or several missing teeth. An endodontist is a dentist who specializes in diseases of the dental pulp and nerve. You can work with your dentist in Sweetwater to determine if dental implants are the best choice for your condition and be referred to an endodontist as necessary.
Dental Implant Procedures
A variety of factors can affect your need for dental implants and the extent of the procedure. Your personal dental health, the number of teeth that must be replaced, and if extraction is necessary prior to implant placement, are just a few of the aspects taken into account as you and your dentist in Sweetwater determine the dental implants cost and the best options to care for your dental health.
With simple procedures, such as addressing a single missing tooth, implant surgery can generally take one to two hours. This includes time for anesthesia as well as preparing you for the sterile surgical environment.
While dental implant surgery is not substantially painful, you may experience some discomfort, as is expected with most surgical procedures. Local anesthesia and I.V. or oral sedation are used to minimize pain. A majority of patients report that dental implant surgery is not as painful or uncomfortable as they expected, including recovery. Post-surgery, your dentist will provide detailed instructions and prescribe medications to reduce discomfort and allow you to heal.
To get the dental care you deserve from an affordable dentist in Sweetwater, call today at or make an appointment.
Advanced Dental Care offers affordable family dentistry and gentle, compassionate dental care in Sweetwater. With 21 affiliated practices throughout Florida, our offices are conveniently located with extended hours to meet your needs. At , we provide most dental services, from basic preventative care and general dentistry to specialized procedures and complete dental reconstruction. We accept most dental insurance plans and offer affordable financial solutions for any budget. Patient satisfaction is our top priority and we strive to provide the exceptional, affordable dental care and personal touch that lead to lasting relationships. A smiling patient is our greatest reward and we look forward to keeping those smiles healthy, beautiful, and bright. Discover an affordable dentist who truly cares at .