Posted under:
Root Canal
Posted on: September 21, 2023
Comprehensive Dental Care in Sweetwater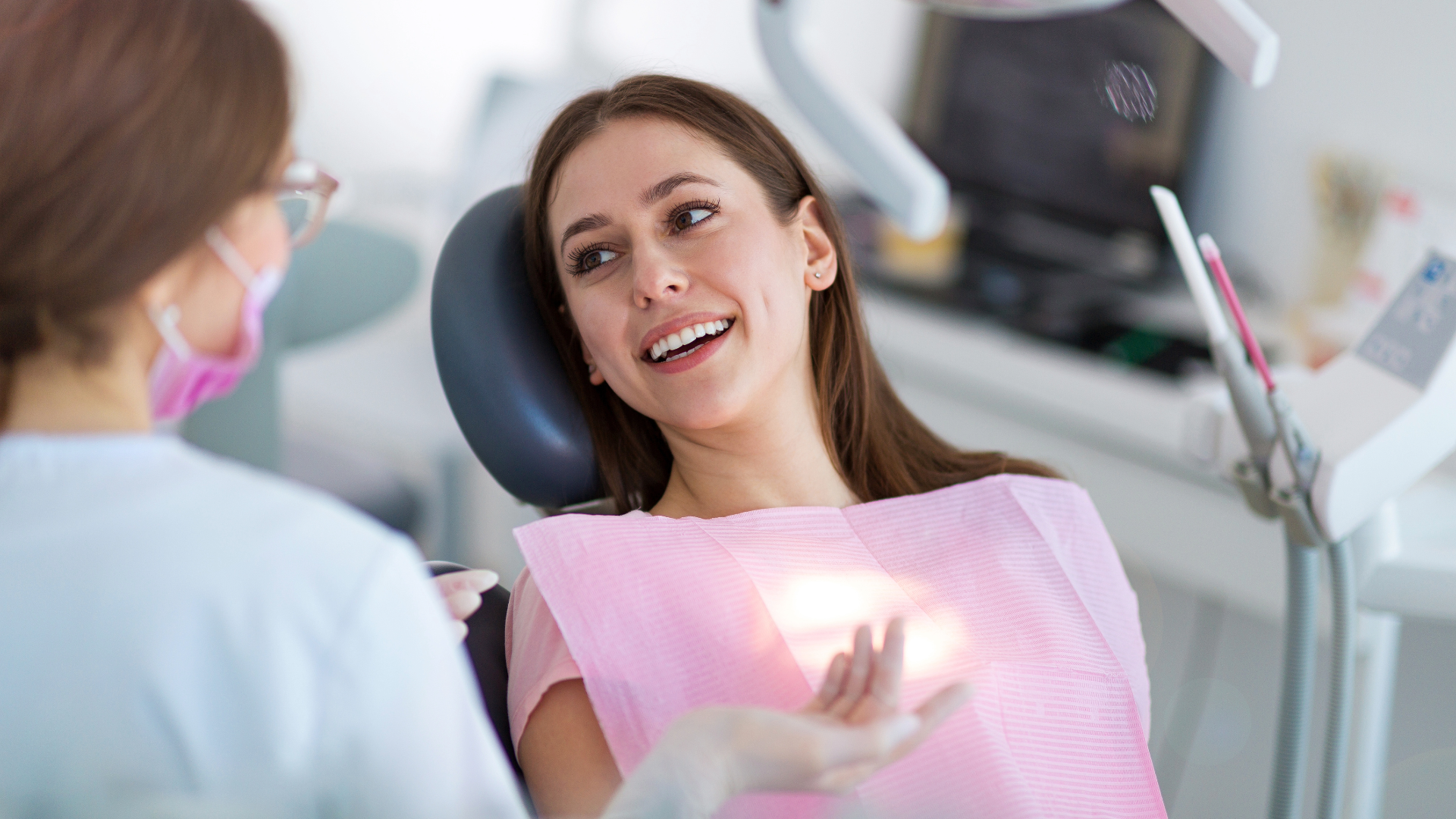 Are you looking for a new dental home for you or your family? At our Sweetwater office, we offer comprehensive dental care for the whole family. We make it easy for you to get the care you need in one convenient location. By offering comprehensive dental care, we can provide you with the personalized care you deserve and the convenience you want.
You won't have to compromise between convenience and attentive care at our office. You'll have access to all the treatments necessary for a healthy, happy, gorgeous smile and the education and support you need to achieve it. Even better, we treat patients of all ages, which means that everyone from one to 100 is welcome here.
Our team at Sweetwater Smiles believes in listening to our patients, understanding their concerns, and learning their goals. We'll take the information that you provide us to develop an individualized treatment plan. We treat you as the unique person you are and create your plan specifically to address both your dental needs and your personal smile goals. Whether you're visiting for a routine checkup and dental cleaning or you need more intensive care to restore or perfect your smile, we can help. We offer high-quality, compassionate care in a comfortable, patient-focused environment.
Family-Friendly Dental Services
Finding the right dentist can be a big job, but that job becomes exponentially harder when you're looking for dentists for every member of your family. You might want a pediatric dentist for your children and a dental specialist for the seniors in your life. Here at Sweetwater Smiles in Sweetwater, we make it easy for everyone to get the care they need under one roof. Our goal is to make the care you need more accessible and efficient for busy families just like yours, which is why we offer top-quality dental care for people of all ages.
Healthy Smiles, Healthy Bodies
Smile health begins with preventive care. Preventive dentistry refers to the care and treatments you get to keep your teeth and gums clean and healthy. It includes routine cleanings, periodic checkups, and dental health education. Children may also benefit from dental sealants or fluoride treatments. We'll work with you to find the right cleaning and prevention schedule for your family's needs.
At your cleanings, we'll remove all plaque and tartar buildup and polish your teeth to remove stains. Polishing also smooths the surface of your teeth, making it harder for plaque to accumulate again. During the checkup, we'll examine your teeth for any signs of issues, including worn enamel, cavities, or chips, and we'll check to ensure your gums are healthy with no signs of inflammation, swelling, or infection. If you're at risk for certain dental conditions due to lifestyle factors, health history, or other issues, we'll help you explore your options for prevention and maintenance.
When dental health issues are found early, we can recommend treatments to stop their progression and in some cases, reverse the damage. This could mean that you can avoid more extensive treatments, such as dental fillings, crowns, tooth extractions, or periodontal therapy, later down the road.
Routine and Specialty Care
Our family dentist in Sweetwater offers routine care that includes not only cleanings and checkups but also dental fillings, sealants, dental crowns, inlays and onlays, dental bridges, dentures, and more. When our patients need care beyond the scope of our practice, we work closely with a team of trusted dental specialists. Whether you need orthodontic treatment, periodontal therapy, endodontics, or restorative dentistry, we can help. By collaborating as a team, we can ensure that you and your family have access to the highest quality dental care.
Advanced Dental Technology
To ensure you always have access to the best and most thorough care, our team stays current with the latest dental advancements in both dental care practices and technology. From digital X-rays and restorations to advanced sedation and relaxation options, we are committed to incorporating the most effective technologies in our practice to enhance patient experiences. We invest in leading-edge equipment to boost accuracy and efficiency and ensure patient comfort and safety.
Choosing a comprehensive dental office in Sweetwater that can provide dental care for the whole family can be a big job. We're here to make it easier. At Sweetwater Smiles, we are committed to personalized attention and compassionate care, and we're proud to offer you comprehensive dental care in a comfortable, family-friendly environment. Schedule your consultation with our team at Sweetwater Smiles today to learn more about your treatment options. With the right dental care, you'll always find something to smile about.