Dental Emergencies in Sweetwater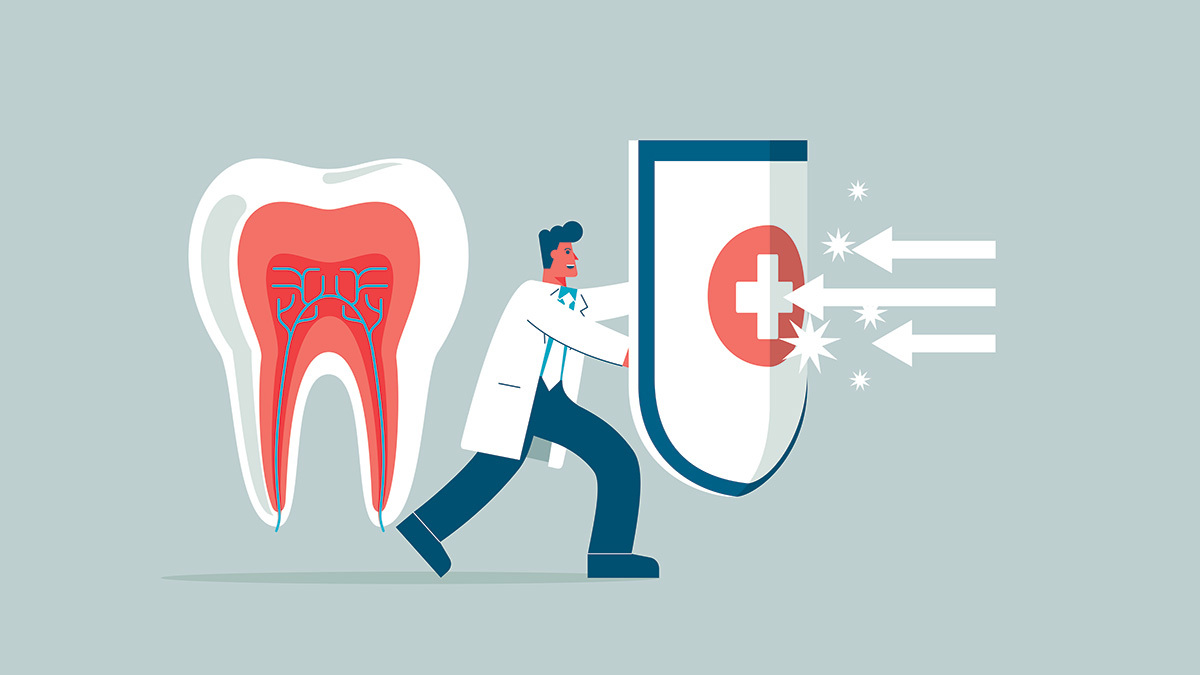 No matter what you have planned for the day, a dental emergency can blot out everything on your agenda. In addition, if you don't know whom to call to resolve your problem, it only adds to the stress. At Sweetwater Smiles, we realize how stressful a dental emergency can be and the importance of receiving prompt treatment for the issue. Often, we treat dental emergencies on the same day we receive the call, so if you're having a dental emergency, call our Sweetwater office, and we'll help you. The following information may help you determine what comprises a dental emergency, when to call 911, and when to go to the local emergency room.
What Constitutes a Dental Emergency?
The basic definition of a dental emergency is any oral health condition that requires immediate professional attention. Although some emergency situations need immediate professional intervention, others can wait until the following day, but this is determined on an individual basis. The presence of severe pain or bleeding requires immediate action, while a minor chip or a loose filling may be able to wait until the following day. When you call our Sweetwater office, we'll ask questions to determine the severity of your dental issue and make an appropriate appointment.
Should I Call 911?
Dental emergencies comprise about two percent of all emergency room visits in the U.S., according to the American Dental Association. Some of these are life-threatening, while others are not. If you're not sure, it's always best to assume the issue is an emergency. It's better to treat a routine issue as an emergency than to treat an emergency as a routine issue. The following are examples of dental issues and their severity:
Knocked-out tooth: If you or your child have knocked out a tooth, immediately rinse it with warm water and then replace it in the socket. Hold it by the crown only. If it won't stay in the socket, place it in a container of milk, and then call our office. Often, when a knocked-out tooth is treated promptly, it can be saved. This is a dental emergency that requires immediate treatment.
Chipped or broken tooth: This dental emergency can require immediate treatment or not, depending on the circumstances. If it's a minor chip, it can usually wait until the following day. If a substantial amount of tooth has been lost and the root exposed, you need immediate treatment, so call our Sweetwater office without delay.
Severe toothache: If you have a bad toothache, floss your teeth and then rinse them well with warm water. If the pain doesn't abate or if it increases, then call our Sweetwater office for an emergency appointment.
Uncontrolled bleeding: If you have uncontrolled bleeding at a tooth, call us immediately, and we'll get you in, especially if the bleeding is accompanied by pain or pressure. This could indicate a severe situation that shouldn't be ignored.
Broken braces: This may or may not require same-day treatment, depending on the circumstances. However, you should address the situation promptly since the braces can't work if you're not wearing them properly.
Head trauma or jaw injury: If you've suffered a severe blow to the head or had a severe jaw injury, go to your local emergency room, particularly if you lost consciousness.
Abscessed tooth: If you have an abscessed tooth, call our Sweetwater office without delay since this can be a life-threatening situation. The bacteria from the abscess can travel throughout your body to all your major organs and can be fatal within days, weeks, or months. Don't ignore an abscessed tooth, and in the future, treat an infected tooth promptly.
We understand that dental emergencies can require urgent treatment, so we leave space on our schedule for emergency appointments. If you're experiencing a dental emergency, call our Sweetwater office without delay.
Having a Dental Emergency?
If you or a loved one are experiencing a dental emergency, call Sweetwater Smiles at (321) 594-2628, and we can help you. We'll advise you if you need to go to the local emergency room, call 911, or come to our office. We know that emergencies are scary, and we'll help you get through this in the best way possible. If you're having uncontrollable bleeding, call 911.
Remember, it's better to get emergency treatment for a routine matter than to treat a dental emergency as a routine matter. Statistics have shown that early treatment of a dental emergency provides a better prognosis and less invasive remedial treatments, so call our Sweetwater office for an emergency dental appointment or for a routine matter. We're a family dental office, so we treat all ages, and we're sure you'll be happy with your treatment. Call us today and we can help you get started getting your oral health back on track.