Emergency Dentist in Sweetwater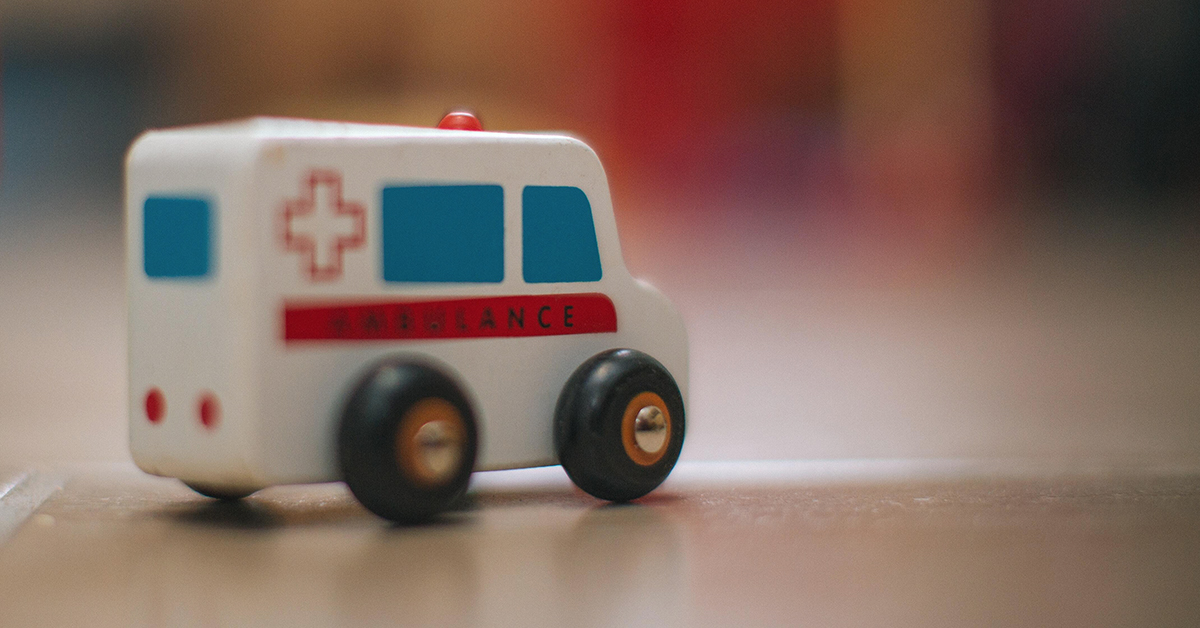 Have you ever sat down to eat and experienced severe pain in your tooth or jaw when you took a bite of whatever it is you wanted to eat? If so, then you probably know exactly how it feels to realize that you've cracked a tooth. You may wonder what you are supposed to do next.
The cracked tooth will need to be treated by a dentist. However, many people aren't aware of what is considered to be a dental emergency and may put off prompt treatment because of this. It's important that you know where to go to obtain pain relief and to have your tooth repaired. If you're wondering where you need to go when you injure your tooth or experience another type of dental emergency, you've come to the right place. You can visit your dentist in Sweetwater to receive emergency treatment during our regularly scheduled office hours.
If you need to see an emergency dentist in Sweetwater, contact our office to book an appointment as soon as possible.
How Do I Know if I Should Go to an Emergency Dentist in Sweetwater?
If you fail to have your severe toothache, injury to a tooth, mouth injury, or other kind of dental problem addressed in a prompt manner, the issue could become more severe over time. You will continue to be in pain. You will also need more extensive types of treatment that tend to be more expensive. The good news is that while most dental emergencies are painful and uncomfortable, they are able to be treated by your dentist during his or her office hours.
Common Dental Emergencies Include:
1. Broken or fractured tooth
2. Knocked-out teeth
3. Severe toothache pain or pressure
4. Abscessed tooth
5. Lost or loose fillings and crowns
6. Orthodontic pain or injury
Sudden damage to the mouth is the most common cause of a broken or fractured tooth. This issue can happen when you bite down on something, are in a car or bicycle accident, or while playing sports. Dental injuries of this nature are typically experienced by children, but they also pop up in adults. A dentist should examine your chipped, cracked, or broken tooth as soon as possible. Prompt treatment addresses your pain, reduces the risk of developing an infection, and makes it simpler to restore the tooth.
A tooth that has been completely knocked out should be treated as quickly as possible so that your dentist can repair and replace the tooth. Calling a dentist in Sweetwater immediately after the tooth has been knocked out will allow your dentist to give you tips on how to care for the tooth until you can be seen for treatment.
The Only Thing I'm Experiencing Is Pain
If you are experiencing persistent tooth or mouth pain and you can't visually see that something is wrong, you should contact a dentist as soon as possible. Tooth decay, cavities, and sinus infections frequently start off as pressure or pain. Not having these problems treated can lead to more serious complications such as tooth abscesses, gum abscesses or severe infections.
Losing a dental filling or crown causes tooth sensitivity and pain. When you leave this issue untreated, it may lead to the affected tooth becoming decayed and damaged. Lost restoration work causes several severe dental issues, so getting a temporary or permanent repair done as promptly as possible will help you to avoid further damaging your mouth.
Orthodontic devices such as braces can also cause mouth injuries. If you have displaced wires, broken brackets, or pain caused by your braces, get in touch with an orthodontist or emergency dentist in your region.
Where Can I Find an Emergency Dentist in Sweetwater?
If you're experiencing pain or any other problems with your teeth and mouth, a dentist at Sweetwater Smiles can assist you. Our team of experienced dental care providers can assist with emergency treatment and pain relief during our regularly scheduled office hours. In addition to this, they can also give you tips and advice that can help you while you wait to see one of our dentists.
Seeing an emergency dentist in Sweetwater will allow your emergency to be diagnosed so that you can be provided with pain relief and a treatment plan that will help you as you go forward.
Should I Visit the Emergency Room or Call My Dentist?
While most dental emergencies are able to be treated during our business hours, we do recommend that you go to an emergency room or call 911 for certain types of serious issues.
You Should Go to the Emergency Room if You Have the Following Symptoms:
1. Severe swelling of the face or gums
2. Severe bleeding
3. Sudden injuries to your face, head, teeth or jaw
The above symptoms experienced alone or with a fever, chills, or difficulty breathing or swallowing can be indicative of life-threatening complications. If you experience any of those symptoms, you should get to the emergency room immediately!
It's important to understand that while an emergency room doctor can help relieve swelling and bleeding, he or she won't be able to help you with dental work. If you need to have a tooth pulled or need another type of dental work completed because of your emergency, you should contact your dentist once you've been released from the hospital.
Don't Delay Receiving Emergency Dental Care
You can prevent dental emergencies from happening by taking good care of your dental health. This consists of caring for your teeth at home and seeing your dentist on a regular basis. Establishing a consistent care routine will help you find any issues before they become serious. It's always easier and cheaper to treat an issue when it is still a small one.
If you have a dental emergency and you need an emergency dentist in Sweetwater, call our staff to schedule an emergency appointment during our regular business hours.
If you need to see an emergency dentist in Sweetwater, contact our office to book an appointment as soon as possible.