Got Bad Breath? Here's How To Fix It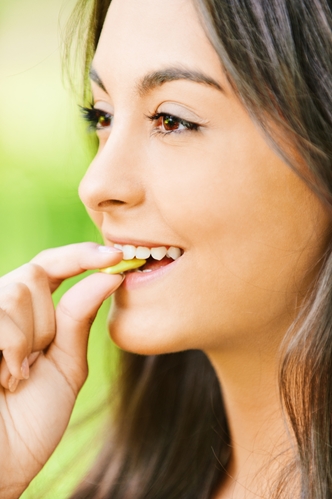 Some people fear it, and millions suffer from it. Bad breath seems like a joke, but it can make you feel self-conscious and embarrassed and even get in the way of your social life. If you are one of the 40 million Americans who suffers from bad breath, clinically referred to as halitosis, there are a few things you can do to curb the smell and freshen your breath.
The first and perhaps most obvious trick is to brush your teeth and floss more often. The plaque and bacteria that build up on teeth can start to smell, which is why it's a good idea to clean out your mouth at least twice a day. However, be careful you don't go overboard – brushing too often can erode enamel and make your teeth more vulnerable to decay, WebMD.com reports.
Something you might not have tried is scraping your tongue. You can brush the surface of your tongue, where foul-smelling bacteria can collect, but using a tongue scraper, a tool specifically designed for this job, may be better. According to Pamela L. Quinones, president of the American Dental Hygienists' Association, the tool applies even pressure across the tongue's surface to remove bacteria, debris and dead cells that you wouldn't get from brushing. It's also a good idea to chew gum after eating a particularly flavorful meal instead of popping a mint.