Guide to Preventing Tooth Decay from Baby to Teen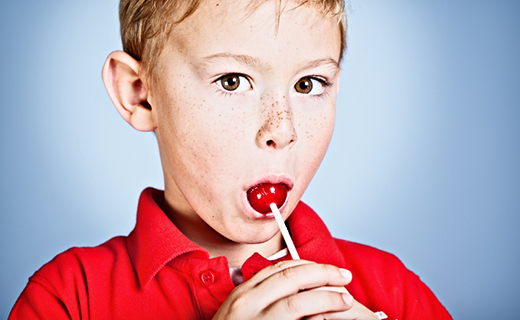 The American Dental Association (ADA) reminds parents that good oral hygiene habits must be instilled in children from a very young age to protect their overall health. Oral hygiene is significantly correlated with risk of disease. Even more startling is that poor dental care is a prevalent issue in the United States. Not only is tooth decay the second most common health problem in the U.S., but more than 60 percent of adolescents have some sort of gum disease. Cavities and gum disease can easily be prevented with proper dental care and routine visits to your dentist in Sweetwater. Use this guide to teach your children all about dental care starting before their first tooth emerges.
Early Dental Care for Babies and Toddlers
You can begin preparing your baby for proper dental care by wiping his or her gums after each feeding with a clean, wet cloth.
When you child's first tooth emerges, use an ADA-approved toothbrush designed for a child's teeth and plain water to familiarize them with the habit.
Make flossing a habit by flossing as soon as two of your child's teeth touch.
Visits to your family dentistry practitioner should begin with the celebration of your child's first birthday and continue on a routine basis for their entire lifespan.
After the age of two, begin brushing your child's teeth using a pea-sized amount of ADA-approved fluoride toothpaste and floss daily.
Carefully supervise your children to ensure they do not swallow the toothpaste and are completing the task. 
Dental Care for School-Age Children
You should assist your children with twice-daily brushing using a child-sized toothbrush and pea-sized amount of toothpaste, up to age seven.
Continue to assist your child in once-daily flossing until they feel confident in the skill.
At age seven, your child should be able to brush their teeth twice a day with minimal supervision. You should observe for proper technique and thorough dental care through age 11.
Maintain regular visits to a skilled, affordable dentist in Sweetwater at least once every six months, or more, as the family dentistry office recommends.
Ask your dentist if he recommends sealants to aid cavity-prevention for your child.
Involve your children in every step of the dental care process, from picking out their toothbrush and toothpaste to remembering to brush twice daily. 
Advising Adolescents on Dental Care Habits
By age 12 or 13, your teen should fully grasp how and when to brush their teeth and floss, but small reminders may be necessary. The overall importance of tooth brushing may not be fully embraced.
If your teen has braces, encourage more frequent brushing and invest in the special oral cleansing tools and products to enhance dental care.
Make your teen aware of how certain foods can cause dental health to suffer and promote healthy eating habits.
Continue to require your teen to visit the dentist twice per year.
To learn about our family dentistry practice in Sweetwater, call today at or make an appointment.
Advanced Dental Care offers affordable family dentistry and gentle, compassionate dental care in Sweetwater. With 21 affiliated practices throughout Florida, our offices are conveniently located with extended hours to meet your needs. At , we provide most dental services, from basic preventative care and general dentistry to specialized procedures and complete dental reconstruction. We accept most dental insurance plans and offer affordable financial solutions for any budget. Patient satisfaction is our top priority and we strive to provide the exceptional, affordable dental care and personal touch that lead to lasting relationships. A smiling patient is our greatest reward and we look forward to keeping those smiles healthy, beautiful, and bright. Discover an affordable dentist who truly cares at .