Healthy Habits for Healthy Teeth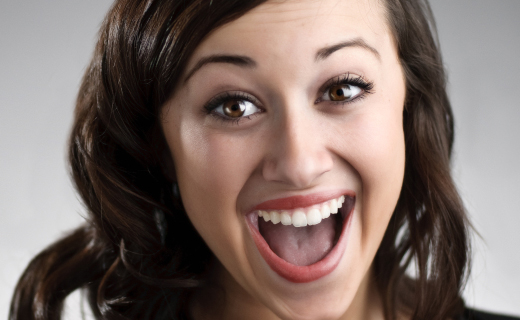 How do you ensure that you maintain healthy teeth and gums for a lifetime? Is routine brushing and flossing really enough? In a word, no. You need to be diligent about multiple aspects of your health in order to properly care for your oral health. Healthy teeth and gums begin with routine brushing and flossing, but proper dental care continues with good nutrition, relaxation, and even exercise. Of course, routine visits to your family dentistry expert also top the list of the most important ways to care for your teeth. Your dental care shouldn't stop with brushing and flossing—make your mouth a pillar of health excellence with these teeth-friendly health habits.
Everybody knows that healthy teeth begin with routine brushing and flossing and bi-annual trips to an affordable dentist. What many people do not realize is that many healthy lifestyle habits that prevent disease throughout the body can also improve your oral health. In addition to brushing and flossing daily, family dentistry experts recommend these habits for a lifetime of healthy teeth and gums:
Get quality sleep. Poor quality sleep and/or not getting enough sleep can lead to inflammation all over the body. Inflammation is a top contributor to gum disease, as well as heart disease and diabetes. Make sure you get plenty of sleep each night. Most adult needs 7 to 8 hours to maximize health benefits.
Exercise regularly. Exercise raises HDL (good cholesterol) levels, which help fight inflammation and other markers of disease. Regular resistance training increases bone density and strength—even after bone growth and development has ceased. Your teeth and jawbone can reap the benefits as well.
Eat a teeth-friendly diet. Certain foods can contribute to tooth decay and gum disease, just as other foods can prevent both conditions.  Vitamins and minerals, like vitamin D and calcium can keep teeth strong and healthy. Foods like cheese, fresh fruits, and raw vegetables can contribute not only vital vitamins and minerals, but also increase saliva production for warding off bacteria in the mouth.
Drink lots of water. Water can help wash away excess debris and bacteria. Fluoridated water can help remineralize teeth and protect from tooth decay. Drink tap water rather than bottled water to gain the added fluoride benefits.
Avoid sugar and starchy carbs. Foods that harm the teeth and gums include sticky candies, sugary desserts and starchy breads and vegetables. Sugar molecules can merge with the bacteria on your teeth to form acids that lead to tooth erosion—just one more reason to keep sugar out of your diet.
To get the dental care you deserve from an affordable dentist in Sweetwater, call today at or make an appointment.
Advanced Dental Care offers affordable family dentistry and gentle, compassionate dental care in Sweetwater. With 21 affiliated practices throughout Florida, our offices are conveniently located with extended hours to meet your needs. At , we provide most dental services, from basic preventative care and general dentistry to specialized procedures and complete dental reconstruction. We accept most dental insurance plans and offer affordable financial solutions for any budget. Patient satisfaction is our top priority and we strive to provide the exceptional, affordable dental care and personal touch that lead to lasting relationships. A smiling patient is our greatest reward and we look forward to keeping those smiles healthy, beautiful, and bright. Discover an affordable dentist who truly cares at .