How To Care For Your Baby's Growing Smile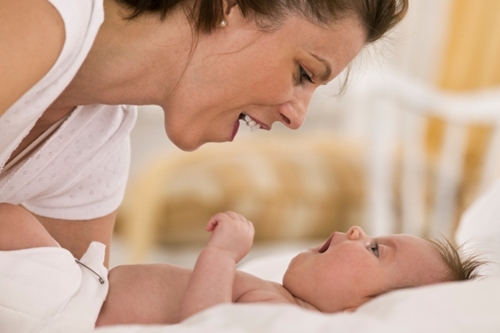 You might not have to worry about cavities, fillings or braces just yet, but your child's dental care regimen starts even before his first tooth sprouts. Babies, toddlers and young children all need different types of dental care from their parents. Here are some of the ways you can make sure your child is developing a healthy smile throughout early childhood.
Ages 0-2
Even if your baby doesn't have any teeth yet, it's important that you keep his mouth and gums clean. Babies are born with their 20 primary teeth in the jaw, and preparing for and caring for the first set is the best way to ensure your child develops a strong smile.
Nemours recommends running a damp washcloth over your baby's gums every day to clear away bacteria that can be harmful to growing teeth. As the first teeth start coming in, it is important you start brushing them with an infant toothbrush and water. It's also critical that you do not let your baby fall asleep with a bottle, because having the milk or juice in his mouth throughout the night can cause a condition known as "bottle mouth," the organization reports. Throughout the night, the sugars from these beverages eat away at the enamel of the teeth, which can result in pitted or pocked front teeth, and discoloration. Severe cases can result in cavities.
The American Dental Association recommends parents schedule their child's first dentist appointment before he reaches age 1. Until kids are 2 years old, they should be using a small toothbrush and just a smear of un-fluoridated toothpaste, since they may not be able to spit by themselves.
Ages 2-5
Around age 2 is the time most children can spit out toothpaste on their own, and they can start brushing by themselves with a pea-sized amount of fluoridated toothpaste. However, parents should still supervise brushing sessions until about age 5 to make sure kids are reaching all the difficult areas of the mouth.
As your child gets older, it's also important to instill healthy flossing practices. At this time, your child will look to you to form dental habits, so it might be helpful to floss together so he understands that this is a normal part of a dental routine.