How to make the dentist fun for kids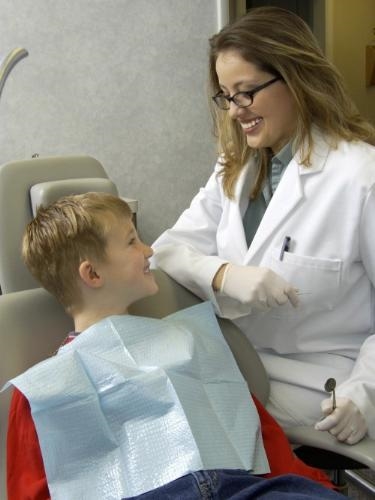 Visits to the dentist, doctor and other unfamiliar places can be frightening for young children. At the dentist, strange-looking equipment, prodding around in the mouth and bright lights can make a trip less than comfortable. However, there are some ways parents can make a trip to the dentist a positive experience.
1. Start young. The American Academy of Pediatric Dentistry recommends bringing children in for their first check-up by age 1. This is great for instilling great dental healthcare habits, but it can also help a child get used to what will be an unfamiliar experience at first. By the time they are 5, they will feel more comfortable with the whole process if they have been going for several years.
2. Keep it positive. Plenty of adults dislike visiting the dentist, but if you're one of them, don't tell your child that. Keep any negative dental experiences to yourself, and always talk about the visit with a positive tone.
3. Make it fun. Some dentist offices offer young patients a toy or other prize at the end of their cleaning. If your dentist does this, there's a good chance your son or daughter will love visits! If your dentist doesn't provide goodies, consider treating your child to a small toy or even a pack of sugar-free gum to reward them for good behavior while in the chair.