Inviting Basic Dental Care in Sweetwater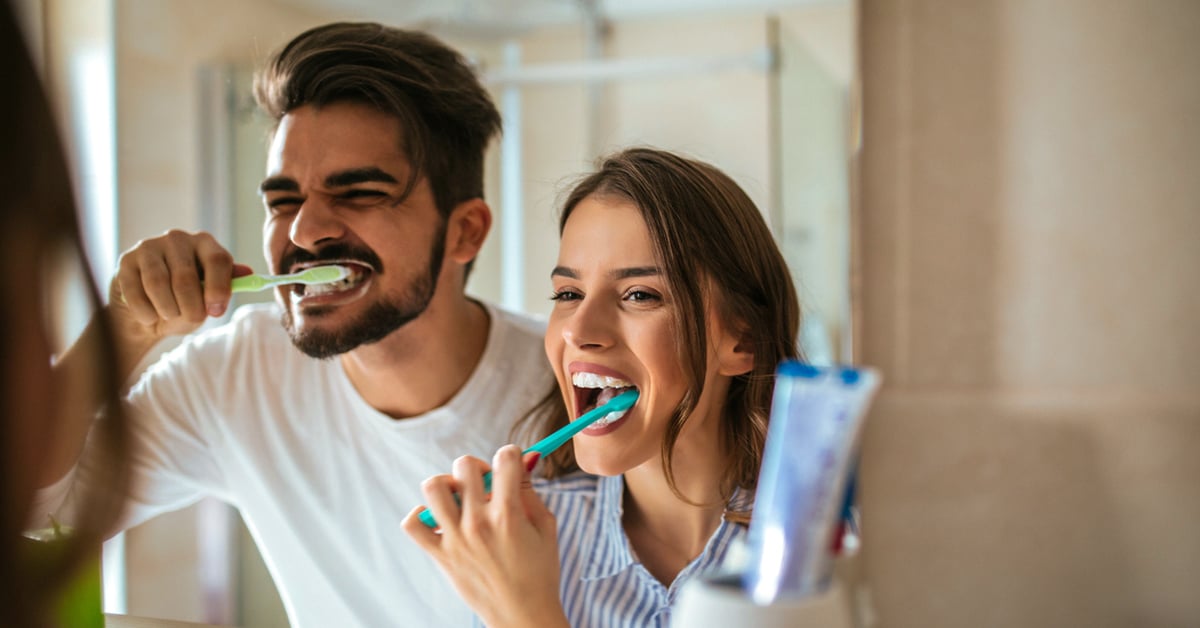 How seriously do you take your oral health? It's a question that many people should be asking themselves. You can tell how seriously people take their oral health by looking at their basic dental care routine.
Visiting your Sweetwater dentist is an important part of keeping your teeth and gums healthy. However, you also have to do your part at home. Let's take a look at some of the ways that you can maximize the efficiency of your at-home dental routine.
Don't Skimp on Brushing Twice a Day
If we lived in a perfect world, we would have ample time and motivation to brush our teeth after every snack and meal. However, most people can't brush that often. That's OK because there are things you can do between brushing, which we'll cover later. For now, let's focus on something just as important for your oral health: brushing at least twice a day.
You should be brushing your teeth in the morning and at night. When you brush your teeth, make sure that you're doing it for at least two minutes. A good way to reach this two-minute mark, while spending equal amounts of time on each area of your mouth, is to break up your mouth into four equal sections.
Then, spend at least 30 seconds cleaning each section. This ensures that you clean your whole mouth and that you spend an equal amount of time on each part.
Choose the Right Toothbrush
You should be paying close attention to the toothbrushes that you're buying. Whether you buy manual or mechanical toothbrushes, make sure that you're getting ones that have soft bristles. These bristles do less damage to the enamel on your teeth.
Also, ensure that you get toothbrushes that have bristles of varying lengths. This helps to get into all of the nooks and crannies in your teeth.
While on the subject of toothbrushes, you should be changing out your toothbrushes every three months as well. Even if you use a mechanical toothbrush with replaceable heads, you should still be replacing those heads every three months at the very least.
Make Sure Your Toothpaste Is Fortified With Fluoride
The truth is that fluoride is very important to the health of your teeth. This natural mineral helps to strengthen the natural enamel. This makes your teeth stronger and less likely to get cavities. The brand or flavor of toothpaste that you get doesn't matter as much, as long as you're getting toothpaste with fluoride.
One question that people usually ask their Sweetwater dentists is if they can get too much fluoride. Sometimes, too much of a good thing can be bad. In most cases, though, people aren't getting enough fluoride. Even individuals who live in cities where they put fluoride in the water should still get toothpaste that has fluoride.
In fact, you might need other ways to add a little fluoride to your basic dental care. Talk to your dentist about adding a fluoride rinse to your daily routine. This rinse isn't expensive and is the perfect addition to most daily dental routines. To use the rinse, simply swish it right before bed. This allows the fluoride to sit on your teeth while you sleep.
Include Flossing to Achieve Good Oral Hygiene
Flossing is one of the most important things you can do to improve the health of your gums and teeth. It's a great way to remove bits of food that become trapped in between your teeth. Typically, brushing alone isn't enough to remove this food. The food trapped in your teeth not only encourages the growth of bacteria but can also cause bad breath.
It's important to not get too caught up in thinking about which flossing option is the best. In fact, most dentists agree that it doesn't matter if you use traditional floss or a water flosser. The most important thing is that you're flossing every single day.
It's Time to Use Mouthwash
Mouthwash is one of the easiest ways that people can improve their oral health, but most people don't use it on a regular basis. That's a shame because it's easy, doesn't take much time, and is fairly inexpensive to buy.
Mouthwash is great because it kills the bad bacteria in your mouth. This makes your breath smell great! Also, it helps to promote healthy gums. When using it regularly, you can significantly reduce your chances of developing gum disease.
Practice Basic Dental Care on the Go
One of the hardest times to keep basic dental care in mind is when you're on the go. However, there are ways that you can still keep oral hygiene in mind when you're away from home. For example, when you get done eating out, wash your mouth out with some water. Don't use soda or anything else that has sugar in it because it will stick to your teeth.
You can also carry some sugar-free gum with you. In fact, the American Dental Association has its stamp of approval on a number of sugar-free gum choices. Chewing gum after a meal helps to loosen food particles and get the saliva in your mouth flowing to kill bacteria.
Of course, the best option might be to start carrying around a small, portable toothbrush. It isn't expensive and is something that you can easily carry with you everywhere. Keep it in your bag, car, or work desk. Then, you can easily brush your teeth no matter where you are.
Let Us Help You Preserve Your Smile
Taking care of your teeth at home is just one part of the puzzle. You have to make sure that you're visiting your local Sweetwater dentist on a regular basis too. In fact, you should schedule appointments to meet with your dentist at least twice a year for checkups and cleanings. If you're looking for a great dentist in Sweetwater, give us a call.
We work hard to put the needs of our patients first. Our friendly staff members can help you set up an appointment. We can also give you customized tips to improve your basic dental care routine. Also, don't let costs keep you from getting the dental care that you need. Our goal is to provide affordable health care to everyone in Sweetwater.
Call us today to schedule a checkup. We'll do what we can to make the whole process as enjoyable as possible.