Is Wisdom Teeth Removal Necessary?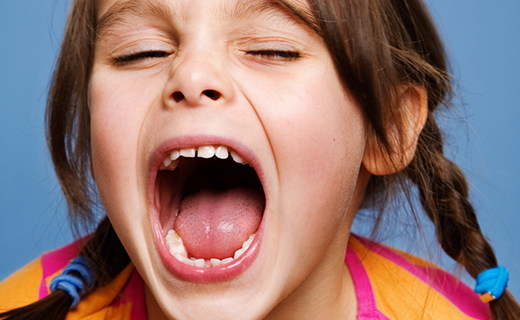 The wisdom teeth are the third molars that emerge late on the top and bottom of the jaw line in the very back of the mouth. More than 85 percent of adults require wisdom teeth removal at some point in their lives due to complications, such as the teeth being fully or partially impacted or the teeth cause crowding and misalignment of other teeth in the mouth. Wisdom teeth pain can be an indication that you have impacted wisdom teeth or an infection related to your wisdom teeth. Your family dentistry professional can help you monitor and assess the position of your teeth to determine if wisdom teeth removal is necessary to your oral health.
As you come of age, your dentist will make monitoring your wisdom teeth a routine part of your visits and make recommendations based on the changes he or she observes. Wisdom teeth removal is often recommended by family dentistry professionals as a preventive measure to avoid future complications. Even if you are not experiencing wisdom teeth pain or impacted wisdom teeth just yet, your dentist may advise removal. Early removal assures that the procedure is safe and minimizes potential issues. Wisdom teeth removal is a much simpler process in young adults rather than older adults because the bone and tissue are less dense. Additionally, wisdom teeth removal at an older age often requires a lengthy recovery process and an extended period of healing.
If you haven't been to the dentist lately, but have being experiencing wisdom teeth pain, it may be a sign something is wrong. Wisdom teeth discomfort can be a result of one of the following reasons:
Infection most often occurs with partially impacted wisdom teeth. Food and debris can get stuck in tissue between the partially emerged tooth and the gums or surrounding teeth. Because the area is difficult to reach for cleaning, bacteria can build-up leading to infection.
Damage to surrounding teeth can occur if the mouth is too small to accommodate the additional teeth or if the wisdom teeth emerge crooked, taking up more space than necessary as they emerge.
Gum disease can occur if the teeth are not properly cared for and bacteria erode the tissues surrounding the teeth and jawbone.
Tooth decay can occur when food, such as starch and sugar, combines with harmful bacteria in the mouth and forms an acid that eats away at the tooth enamel. The wisdom teeth are at great risk because their proximity to the back of the mouth makes them difficult to clean thoroughly.
To learn about our family dentistry practice in Sweetwater, call today at or make an appointment.
Advanced Dental Care offers affordable family dentistry and gentle, compassionate dental care in Sweetwater. With 21 affiliated practices throughout Florida, our offices are conveniently located with extended hours to meet your needs. At , we provide most dental services, from basic preventative care and general dentistry to specialized procedures and complete dental reconstruction. We accept most dental insurance plans and offer affordable financial solutions for any budget. Patient satisfaction is our top priority and we strive to provide the exceptional, affordable dental care and personal touch that lead to lasting relationships. A smiling patient is our greatest reward and we look forward to keeping those smiles healthy, beautiful, and bright. Discover an affordable dentist who truly cares at .