Is Your Smile Aging You?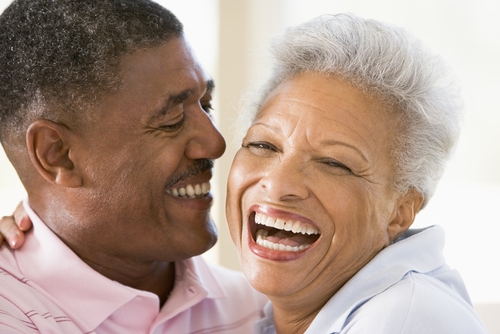 You can slather on all the anti-aging creams you want, but it's not just wrinkles that can make you look older – it's your smile, too. Straight, white teeth make an individual look young and healthy – it's no wonder so many celebrities get veneers and other dental work. So what can you do to make sure your smile stays looking as young as you feel?
Some people simply don't take their oral health seriously, Dr. Samuel Low, president of the American Academy of Periodontology and professor emeritus of periodontology at the University of Florida, told WebMD.
"They take their looks seriously and the smile is a priority, but people don't think about their gums. Brushing takes time, and flossing is one of the most difficult habits," he said. "Only 25 percent of people floss and I don't think people see the benefits."
That's right – some of the easiest daily habits are the most important to ensure your teeth look youthful as you age. Seeing your dentist every six months is also critical to dental health.
Aside from your looks, your dental health can also affect your overall physical well-being. The news outlet reports inflammation can happen when bacteria and debris enter the blood vessels around the teeth, causing chronic inflammation. This condition is linked to diseases illnesses like heart disease, arthritis and Alzheimer's.
Stained teeth can also make you look older. Red wine and coffee are the main culprits, but over-the-counter teeth whiteners are often effective at removing these surface stains to reveal a brighter smile. Still, above all, maintaining a lifestyle with plenty of sleep, exercise and a nutritious diet comes out as the single best way to stay healthy (and look youthful) as you age, the news outlet reports.