Is Your Toothbrush Making You Sick?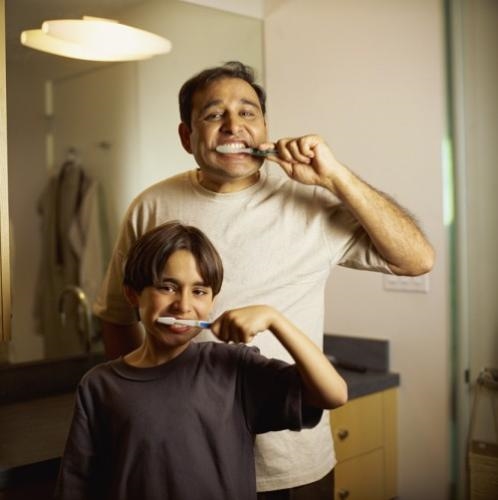 You use your toothbrush every day. It rids your mouth of all those tiny food particles that your saliva might have missed and keeps your smile bright and safe from tooth decay and enamel erosion. But, with all that brushing away bacteria, how can toothbrushes actually stay clean for weeks? According to some research, they don't.
While there may be bacteria on your toothbrush, there are also hundreds of microorganisms in your mouth, both good and bad bacteria. Your body is wired to naturally defend itself from harmful bacteria, so if you're worried about your toothbrush making you sick or putting your mouth in danger of harmful germs, you can set those thoughts aside. However, it's still important to keep your toothbrush in good shape.
Minor factors regarding how you store your toothbrush can help make sure that you're not putting something harmful into your mouth each day. Always rinse your toothbrush after brushing and allow it to dry out before using it again. While toothbrush covers might be good for travel, don't use one when you don't have to, as it can trap moisture and lead to more germs. After about three to four months – or when specially made bristles change colors, it's time for a new one.