Keeping Your Teen's Teeth Healthy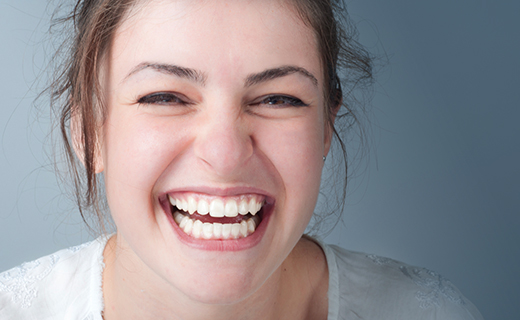 Parenting teenagers is always a challenge, even under the best of circumstances. The period of time in which teens begin to assert their independence can be a frustrating time for moms and dads, particularly when it comes to helping keep teens' teeth and gums healthy. Fortunately, by following a few key pointers, maintaining good dental care habits during these years need not be as daunting a task as you might have imagined.
Perhaps the most important thing that you can do to help your teenagers keep their teeth and gums healthy is to gently, but consistently, remind them of the importance of flossing and brushing. Make sure they always have a good supply of toothbrushes, toothpaste, and floss so that there is never an excuse to skip their dental care sessions. Of course, teaching by example never hurts either.
Because excessive consumption of sodas and sugary foods is a leading cause of tooth decay, do your best to limit your teenager's exposure to them. While it is unrealistic to expect that you will be able to keep tabs on everything they eat and drink throughout the day, limit the amount of these items you keep in the house and always encourage your teens to drink lots of water.
If you have a teenager who is active in sports of any kind, it is essential that their teeth be protected by either a custom-made or an over-the-counter mouthguard. Family dentistry experts are able to offer useful advice about precisely which type of mouthguard your teen needs, based on the particular sports they play.
There are few other things that parents of teenagers need to remain mindful of when it comes to following proper dental care protocols. If your teen has a lip or tongue piercing, make sure to check often for cracked teeth or other dental problems they can cause. Also remain on guard against the signs of emerging gum disease, particularly if your child wears braces and cannot brush as effectively as in the past. Hormonal changes occurring at this time can also increase gum sensitivity.
Finally, always be aware of potential signs of eating disorders in your teenagers. Bulimia and anorexia both have the ability to cause real harm to the teeth. Routine visits to a family dentistry professional can also help reveal tooth decay, bleeding gums, and oral lesions that can be a direct result of these dangerous disorders.
Though they can certainly be stubborn, teenagers just need a bit of parental guidance, solid dental care habits, and regular appointments with an affordable dentist in Sweetwater to keep their teeth and gums in great shape.
To learn about our family dentistry practice in Sweetwater, call today at or make an appointment.
Advanced Dental Care offers affordable family dentistry and gentle, compassionate dental care in Sweetwater. With 21 affiliated practices throughout Florida, our offices are conveniently located with extended hours to meet your needs. At , we provide most dental services, from basic preventative care and general dentistry to specialized procedures and complete dental reconstruction. We accept most dental insurance plans and offer affordable financial solutions for any budget. Patient satisfaction is our top priority and we strive to provide the exceptional, affordable dental care and personal touch that lead to lasting relationships. A smiling patient is our greatest reward and we look forward to keeping those smiles healthy, beautiful, and bright. Discover an affordable dentist who truly cares at .