Making Sense of Tooth Sensitivity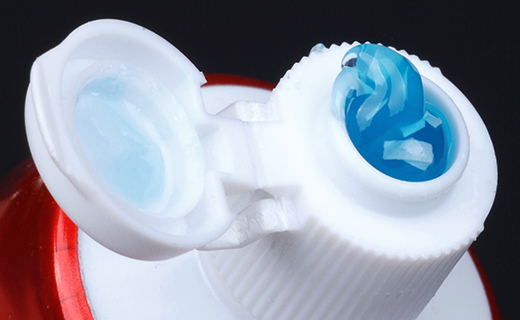 Do you feel a pang of pain when biting into something too hot, cold, sour, or sweet? If so, you may be experiencing tooth sensitivity, but you don't have to live with the dental distress. You can treat the problem and prevent its recurrence with a little sensible dental care.
To understand the strife of sensitive teeth, it helps to know their cause. Both your tooth enamel and gums provide a protective cover over the roots of each tooth. But when your enamel erodes or your gums recede, that cover gradually wears away and exposes the roots of the tooth. And these roots lead straight to the sensitive nerves. Once the roots have lost their protective cover, they come into contact with foods that are hot, cold, spicy, and sweet. These sensations travel right from the root, directly to the nerves, and cause sharp pangs of pain.
Sensitive teeth don't occur overnight, but are often caused by many factors. These include:
Hard-handed brushing – Brushing too rough or using a hard-bristled toothbrush can cause gums to recede and enamel to erode.
Tooth decay – Tooth enamel is strong, but tooth decay can penetrate it and slowly cause it to wear away.
Gum disease – When gums are inflamed and infected, they lose their protective power and leave the root of the tooth exposed to sensitivity-causing culprits.
Teeth grinding – Any pressure placed on your teeth can scrape away the precious enamel.
Tooth whitening products – Some products contain abrasive chemicals that dissolve the tooth's enamel and lead to sensitivity.
Mouthwash misuse – Some mouthwashes contain harsh acids that can erode enamel if used too often.
Acid-packed foods and drinks – While you're eating acidic foods, their acids are eating away at your tooth enamel.
Recent dental work – It's very common for teeth to seem more sensitive after routine dental procedures, but the sensitive sensation usually subsides in four to six weeks.
Fortunately, tooth sensitivity is not only treatable, it's also preventable. You can protect yourself from the dental discomfort in a variety of ways, such as practicing good dental care, using a soft-bristled toothbrush, choosing a sensitivity-stopping toothpaste, and avoiding acidic foods. Perhaps the most important preventative practice is seeing an affordable dentist on a regular basis who can maintain the health of your teeth and gums while stopping the sources of sensitivity. 
Living with tooth pain can be a real pain, but you don't have to suffer with sensitive teeth. With gentle products and good practices, you won't have to show your sensitive side.
To find an experienced and affordable dentist, call today at or make an appointment.
Advanced Dental Care offers affordable family dentistry and gentle, compassionate dental care in Sweetwater. With 21 affiliated practices throughout Florida, our offices are conveniently located with extended hours to meet your needs. At , we provide most dental services, from basic preventative care and general dentistry to specialized procedures and complete dental reconstruction. We accept most dental insurance plans and offer affordable financial solutions for any budget. Patient satisfaction is our top priority and we strive to provide the exceptional, affordable dental care and personal touch that lead to lasting relationships. A smiling patient is our greatest reward and we look forward to keeping those smiles healthy, beautiful, and bright. Discover an affordable dentist who truly cares at .