Posted under:
Root Canal
Posted on: November 22, 2022
Oral Cancer: Causes, Symptoms, Treatments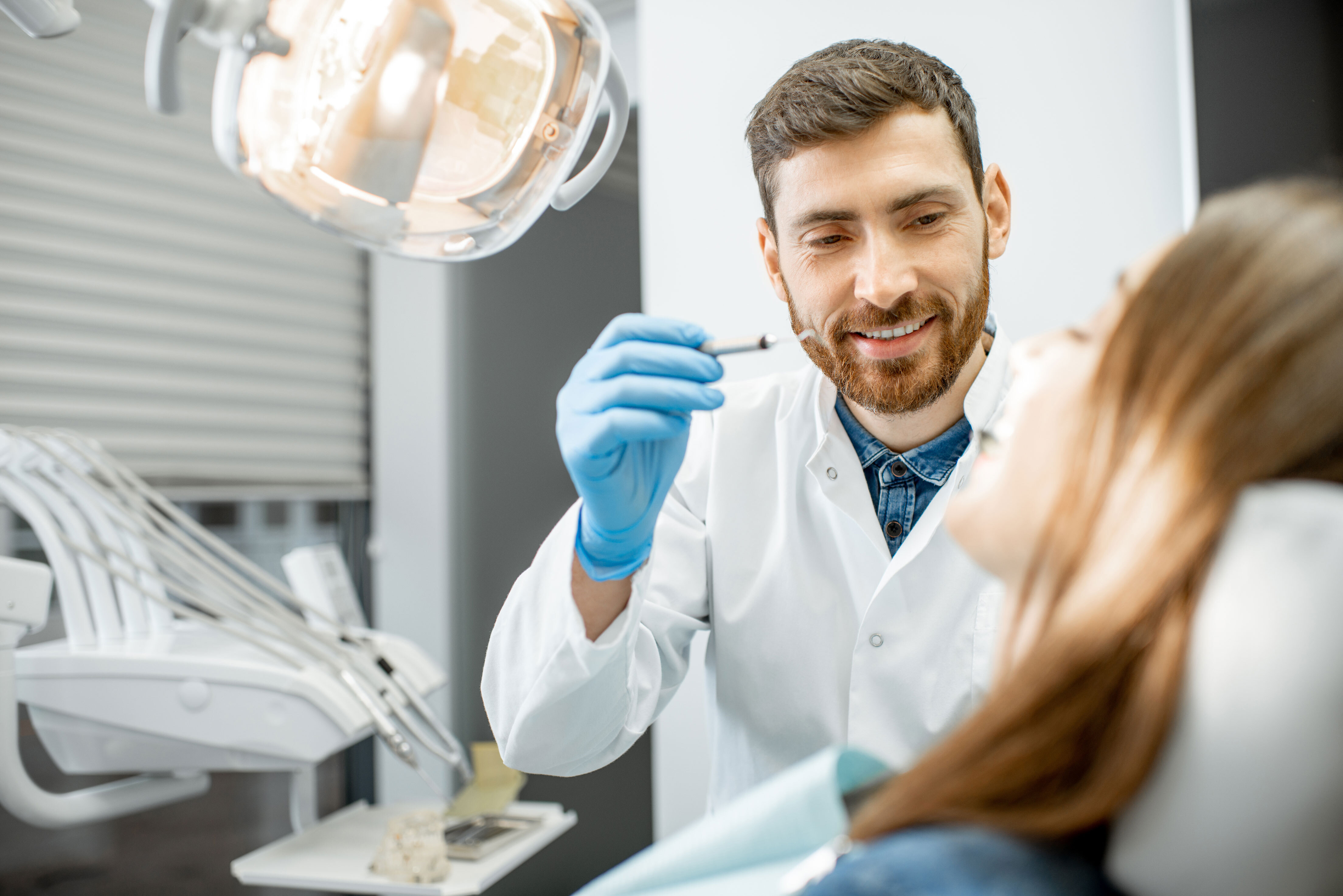 Since November is Mouth Cancer Action Month, we're taking the opportunity to provide our patients with information about this entirely preventable disease. Oral cancer is one of the fastest-growing cancers, and its incidence is increasing. However, it's also one of the most treatable when detected early; and it's relatively easy to prevent.
What Is Oral Cancer?
Oral cancer encompasses many types of cancers that affect the cheeks, gums, lips, salivary glands, and tongue. They're virtually undetectable in their early stages, and by the time you notice them, they'll have spread to other areas. Oral cancer is fast-growing, and only your dentist can detect its presence when it's asymptomatic. If you think you have oral cancer, then call our Sweetwater office for an appointment. It's important to get screened for oral cancer if you haven't been, so don't delay scheduling an appointment. Make the most of Mouth Cancer Action Month by ensuring that your mouth is as healthy and cancer-free as possible.
What's Meant by Asymptomatic?
Asymptomatic means that there are no symptoms. Most diseases have symptoms in their early stages, but oral cancer doesn't. All signs of it can be detected only by a dentist, so we can't stress enough the importance of regular dental exams.
How Does My Dentist Diagnose Oral Cancer?
During your exam, your dentist will check your cheeks, neck, and mouth for any abnormal lumps or growths. If necessary, they'll do a biopsy or other diagnostic procedure to determine the cause of any lumps or growths. However, it's essential to eliminate mouth cancer as a cause, so be sure to schedule an oral cancer screening if you haven't had one, particularly if you notice any of the following:
A sore or ulcer that you've had for three weeks or more
A growth or area of scar-like tissue
A swelling or lump in your head, mouth, or neck
Any areas of red and white tissue in your mouth
If you're unsure, it's better to err on the side of caution, call our Sweetwater office for an appointment.
Is Oral Cancer Genetic?
Although the tendency to oral cancer isn't genetic, you're more likely to develop it if you have a first-degree relative who has or had it. A first-degree relative is a parent, sibling, or child.
Usually, lifestyle habits are the cause of oral cancer. Although some factors can't be controlled, many can. Heavy smoking and alcohol abuse are the primary lifestyle factors that can lead to oral cancer.
Alcohol
If you drink 21 or more alcoholic beverages weekly or more than three of them daily, then you increase your risk factors for developing oral cancer as well as other illnesses. Alcohol irritates the tissues in your mouth, which are very sensitive. This causes them to absorb more toxins than they otherwise would, and the bloodstream carries them to other body parts. The result is various types of cancer and other diseases, such as cardiovascular disease.
If you smoke as well as drink, the toxins from the tobacco product are more readily absorbed and can cause significant harm to your other organs.
Tobacco
If you use tobacco in any form, whether you smoke cigarettes, vape, chew, dip, or use a pipe, you increase your risk of developing oral cancer by two-thirds. Two of every three oral cancer diagnoses are directly linked to tobacco use. If you drink as well as smoke, your risk is even higher.
Other Factors
Other factors can influence the likelihood that you'll develop oral cancer, such as:
Being male
Being over 45
Spending lots of time in the sun without sun protection
Some types of intimate activities
Poor dietary habits
Although you can't change your age or birth gender, you can change some other risk factors.
What Are Risk Factor Changes I Can Make?
Changing the risk factors that you can control can make a huge difference in the likelihood of developing oral cancer, such as:
If you use tobacco products, quit
If you drink to excess, get professional help
Reduce your unprotected time in the sun
Avoid risky behaviors
Start eating a healthy diet that includes fruits, vegetables, and omega-3 fatty acids
When you control the risk factors that you can, it lessens the impact of those you can't control.
What's the Treatment for Oral Cancer?
Since the details of oral cancer are specific to the patient, there's no standardized treatment protocol for it. Instead, the treatment protocol is tailored to the patient's unique needs and is influenced by the location and type of the oral cancer, whether it is localized or has spread, and the patient's overall health. Treatments can be as simple as surgically removing the cancerous tissues or as complex as chemotherapy and radiation, which may also require reconstructive surgery from a maxillofacial surgeon.
Your treatment team will consist of your general dentist and an oncologist and may include a maxillofacial surgeon. Your options and protocols will be explained in detail by your treatment team, and they'll answer all your questions. Early detection and treatment always provide the best prognosis, so schedule an oral cancer screening if you haven't already.
Need an Appointment?
If you need to schedule an appointment for an oral cancer screening, an annual exam, or any other dental procedure, contact Sweetwater Smiles at (321) 594-2628, and we'll be happy to help you. We're one of the best in the area, and we're sure you'll be pleased with the service you receive from our dentists.
If you're at least 18 and haven't received an oral cancer screening, there's no better time than Mouth Cancer Action Month to schedule one. Make the changes you can so that you have a healthy lifestyle, minimize your risk factors, and get an oral cancer screening. Be sure to get regular, annual dental exams as well so that your mouth is as healthy as it can be.
Call our Sweetwater office today. We look forward to speaking with you and working with you.