Posted under:
General
Posted on: July 19, 2016
Should You Replace Missing Teeth with Dental Implants or Dental Bridges?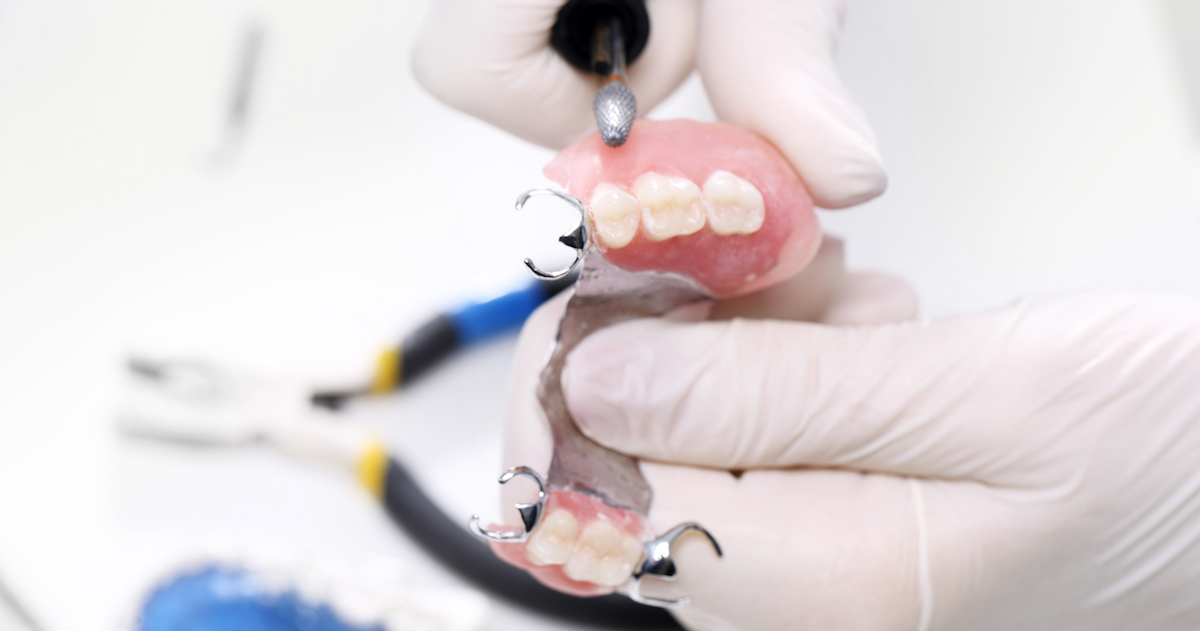 If you're one of the 69 percent of adults ages 35 to 44 missing at least one permanent tooth, you can replace your missing teeth with dental implants or dental bridges. Discover which dental option is best for your smile.
The Basics on Dental Implants or Dental Bridges
Dental implants are titanium posts that get surgically embedded into the jawbone, which allows the gum tissue to grow around them to hold them permanently in place. Then, these posts serve as a solid base for attaching replacement teeth. Dental bridges are simply frames that feature crowns on both sides and artificial teeth in the middle. These crowns are attached to the teeth surrounding the gap to temporarily hold the frame in place.
A Look at Longevity and Durability
Dental implants are a permanent tooth replacement solution that can last up to 25 years or longer. This is because dental implants are surgically positioned deep in the jaw to replace the root along with the tooth, which protects your dental health. And dental implants have a 95 percent success rate and nearly 50 years of supportive clinical studies. But dental bridges are simply a temporary answer that must be replaced every 10 to 15 years. See, dental bridges are simply connected by a set of crowns, which have a much shorter lifespan. Plus, dental bridges do not replace the root of the tooth, so the bridge is less secure and the lack of a root over time can pose a risk to your dental health.
Facts and Factors that Determine Your Decision
There are also other aspects that can affect your personal choice of dental implants or dental bridges. These include:
Dental implants are best for healthy people with sufficient jawbone structure to support dental implants.
Dental implants are usually not recommended for children, smokers, diabetics, and people with weakened immune systems because they require surgery for placement.
Dental bridges cost less initially, but their need for later repair and replacement can increase long-term costs, even when placed by an affordable dentist.
Dental implants may be costlier to place, but their strength and longevity eliminates their need for replacement. Yet an affordable dentist can offer options to ease their cost.
As you can see, dental implants offer many benefits over dental bridges. Talk to your dentist to see which option is right for you.
To get the dental care you deserve from an affordable dentist in Sweetwater, call today at or make an appointment.
Advanced Dental Care offers affordable family dentistry and gentle, compassionate dental care in Sweetwater. With 20 affiliated practices throughout Florida, our offices are conveniently located with extended hours to meet your needs. At , we provide most dental services, from basic preventative care and general dentistry to specialized procedures and complete dental reconstruction. We accept most dental insurance plans and offer affordable financial solutions for any budget. Patient satisfaction is our top priority and we strive to provide the exceptional, affordable dental care and personal touch that lead to lasting relationships. A smiling patient is our greatest reward and we look forward to keeping those smiles healthy, beautiful, and bright. Discover an affordable dentist who truly cares at .