Smile Makeovers in Sweetwater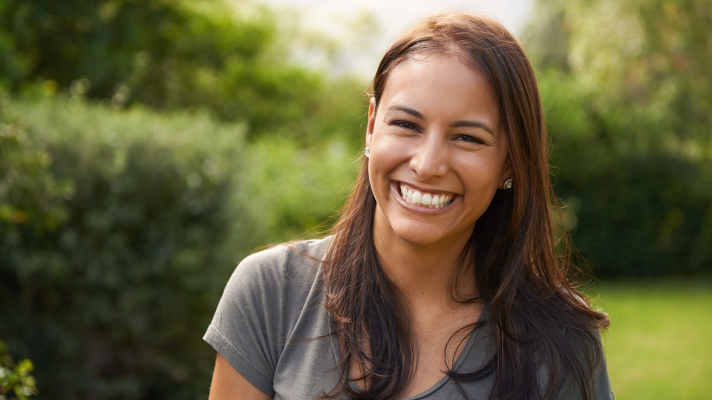 Being able to flash a smile with confidence is something that everyone should be able to do. If you don't feel happy about showing your teeth, then a smile makeover is just what you need to change your mind. At Sweetwater Smiles in Sweetwater, we offer several amazing options for improving your smile, and each one addresses specific oral health care needs.
The best smile makeovers are completely personalized to correct the flaws that cause you to want to hide your teeth. All it takes is a visit to your dentist in Sweetwater where you can open up about what you love and dislike about your smile, which helps them create a perfect plan for kicking off your smile transformation.
Get a Brighter Smile With Teeth Whitening
Almost no one has perfectly white teeth without a little help. Even if you brush your teeth on a regular basis, you'll likely find that stains tend to show up over time. Whether you savor your daily cup of tea or can't eat enough blueberries, you might wish that your favorite foods and beverages didn't leave lasting reminders on your teeth.
Teeth whitening in Sweetwater is one of our most affordable smile makeover services, and people love being able to see the effects right away. Our dentist at Sweetwater Smiles offers you the option of being able to enjoy in-office whitening treatments that are strong enough to erase tough stains from coffee, tobacco and tea.
You can also let our dentist know if you prefer to use an at-home kit that is customized to help you achieve your goals for whiter teeth. Using a dentist-approved take-home kit helps you get more predictable, noticeable results when you smile.
While you might have heard that there are no short cuts in life, this is one treatment that puts you on the fast track for improving your smile. When you want a fast treatment that puts the sparkle back into your smile, this is the one to get!
Strengthen Weakened Teeth With Dental Crowns
Do you have a tooth or two that you wish you could just cover up and hide an ugly cavity or major crack? Your dentist might recommend doing exactly that by placing a dental crown on top. The primary purpose of dental crowns is to strengthen teeth that are too weak to hold a large filling or that have a serious crack.
Since crowns often serve a functional purpose, you might be able to get your dental insurance to cover at least part of this smile makeover service. Dental crowns also come in a variety of different materials. While metal crowns are great for holding up to the stronger forces that occur along your back molars, you might prefer to avoid having a shiny, gold tooth in your smile zone.
Porcelain and ceramic dental crowns can be matched to the color of your original teeth, which makes them perfect for use on teeth that show up when you smile. Dental crowns are also permanent restorations that can last for a lifetime with proper care.
Try Invisalign® for Undetectable Teeth Straightening
Dealing with metal braces as an adult is often unappealing. While some people may still need them to correct severe problems, you might be able to use invisible aligners to correct minor-to-moderate misalignments in your teeth.
Invisalign® clear plastic aligners conform to fit your teeth, and the majority of people that you smile at will never know that you are wearing them. If you prefer to straighten your teeth with minimal disruptions to your lifestyle, then this is the perfect smile makeover option for you to explore.
With Invisalign, you can fix crooked teeth while also making adjustments to your overall bite that will leave you with a perfectly aligned smile that will become one of your favorite features.
Cover Up Tooth Imperfections with Veneers
A dental crown is ideal for covering up a tooth that needs reinforcement, but you might have smaller problems showing up when you smile. Veneers are like an instant face lift for your smile. You'll find that covering up small chips and deep stains is a great way to completely transform your smile into one that you just can't stop sharing with the world.
To get veneers, you'll need to visit Sweetwater Smiles in Sweetwater for an exam and personal consultation with one of our dentists. During this first visit, they'll ask which teeth bother you the most along with a few other questions about your oral health. Then, your dentist can make impressions of your teeth to create perfectly fitting veneers that go on top of the surface of your teeth that people can see when you smile.
Even a single day spent hiding your smile is too long, and you don't have to wait anymore to begin your smile transformation. Give our office a call today to connect with a caring member of our team who can help you begin planning for your smile makeover.