Sporty Children? Get Them a Mouthguard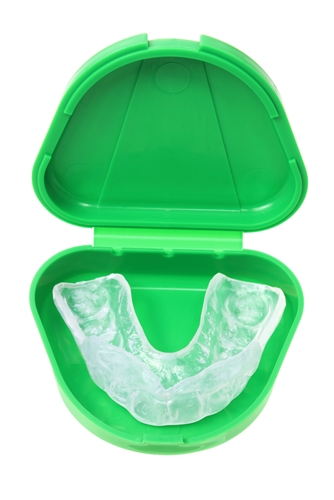 If your child is a natural on the soccer field or basketball court, then you should start getting them accustomed to mouth guards. At first, he or she might put up a fight, but present them with one simple scenario: Would you rather a clean, healthy smile or a toothless grin because of a sports-related injury?
According to the American Dental Association, athletes are 60 times more likely to suffer damage to their teeth if they're not wearing a mouthguard. Some sports are clearly more detrimental than others, such as football or boxing, but accidental injuries can occur even in solo activities like skating or gymnastics.
One of the key factors of a good mouthguard is a custom fit. Everyone's teeth and smiles are different, and if your child has braces, it's even more important to make sure the fit is strong and secure. If a child with braces is hit in the mouth during a sports game, the injury could cause damage to the brackets or worse, a more severe injury due to the broken wires.
Once you've acquired the right mouthguard, you can teach your kids to care for them properly, just as they would a retainer. Regularly rinsing it and even brushing it with toothpaste, as well as storing it in a container with vents, can help keep it clean and ready for every rowdy sports game.