Posted under:
General
Posted on: October 26, 2015
The Dental Care Impact of Aging on your Mouth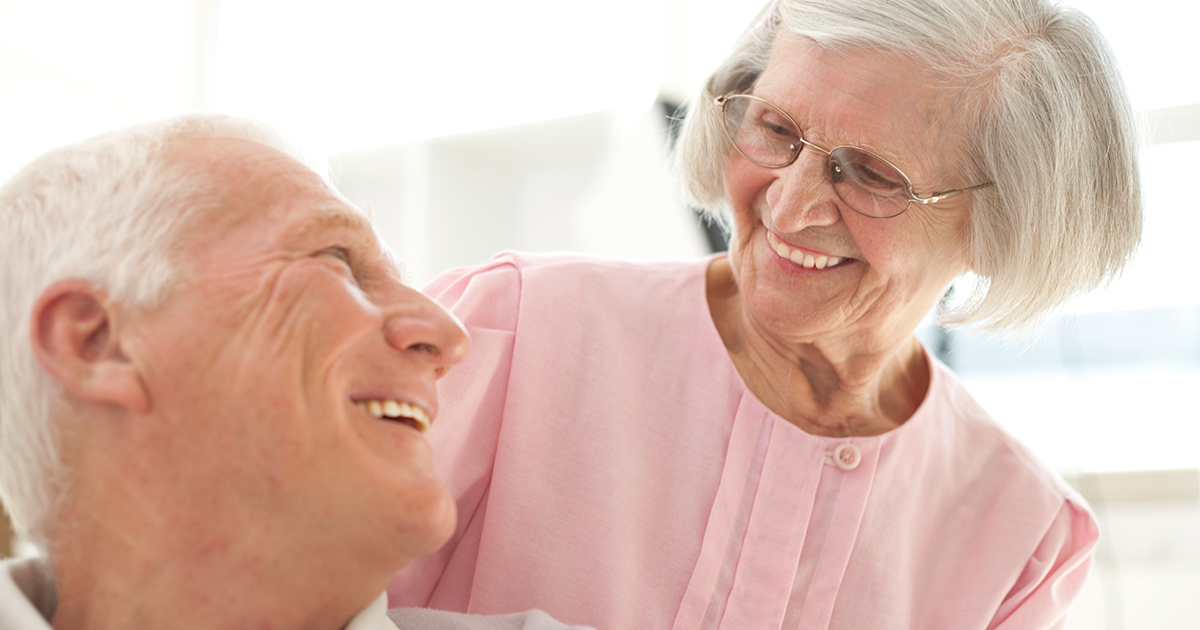 Few people realize how aging affects their dental health until they start having problems. See what you need to know to stay aware and ahead of dental dangers.
The Repercussions of Tooth Loss
While many older adults retain all of their natural teeth, one of the greatest threats to aging teeth is tooth loss. This is why many older adults have problems eating and chewing, which means they're not getting the nutrients they need. When you lose your teeth, the jawbones that secured those aging teeth start to waste away. That's why so many older adults get either full or partial dentures. Wearing dentures can preserve your remaining dental structure, improve your appearance, and boost your confidence.
The Curse of Diminished Taste
As you age, it may seem like foods are losing their taste. But the truth is that you are actually losing yours. Age tends to make taste buds less sensitive, resulting in the sense that foods have lost their flavor. People often compensate with lots of spicy seasonings or very hot sauces, but this can just cause more dental care issues by irritating the gums. Surprisingly, a variety of disorders can directly impact your sense of taste, including gum disease, sinus infections, mouth cancer, and kidney disease. Some medications can also dull your taste buds. If you are experiencing this problem, talk to your family dentist about how to handle it, or discuss switching medications with your doctor.
The Dilemma of Dry Mouth
Just like certain medications can dull your sense of taste, they may also be the source of dry mouth. Without enough saliva, gums start to recede and increase your likelihood of developing decay and gum disease. Consult your family dentist about ways to deal with a dry mouth and talk to your doctor about possibly changing your medications.
The Plight of Gum Disease
As you get older (or shall we say "gain life experience"), tooth enamel starts to diminish from wear-and-tear, which can make aging teeth more vulnerable to the decay that leads to gum disease. This serious dental care condition is more commonly seen in individuals who have poor oral hygiene or certain medical disorders, as well as in those who smoke. Since gum disease can lead to serious infections and tooth loss, be sure to listen to your family dentist in Sweetwater regarding treatment and healthy hygiene.
em>To get the dental care you deserve from an affordable dentist in Sweetwater, call today at or make an appointment.
Advanced Dental Care offers affordable family dentistry and gentle, compassionate dental care in Sweetwater. With 21 affiliated practices throughout Florida, our offices are conveniently located with extended hours to meet your needs. At , we provide most dental services, from basic preventative care and general dentistry to specialized procedures and complete dental reconstruction. We accept most dental insurance plans and offer affordable financial solutions for any budget. Patient satisfaction is our top priority and we strive to provide the exceptional, affordable dental care and personal touch that lead to lasting relationships. A smiling patient is our greatest reward and we look forward to keeping those smiles healthy, beautiful, and bright. Discover an affordable dentist who truly cares at .