The Role of Genetics in Dental Health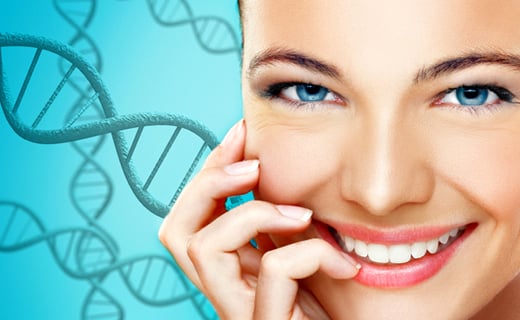 Dentists will tell you that practicing good dental care is important for aesthetic and health reasons. Brushing and flossing regularly helps to prevent decay, gum disease, and tooth loss, but it's important to understand that genetic factors also affect your teeth and gums, and they are beyond your control. Even people who find affordable dentists and obtain good dental care throughout their lives are at the mercy of their genetic makeup.
How Do Genetics Affect Your Teeth?
Several genetic factors can influence your oral health. They can determine the alignment of your teeth and whether or not you get cavities, regardless of your dental care habits. The chemical composition of your saliva determines how well it can neutralize the acids that lead to plaque formation and subsequent decay. If your teeth have more grooves and crevices, it's easy for acids to infiltrate these areas, and they will remain for longer periods of time and be harder to remove through routine at-home dental care. Periodontitis is also linked to genetics. A family history of gum disease predisposes you to the condition, and if you inherited a weak immune system, it's harder for your gums to recover from infection.
Genetics and Behavior
Your genes determine even your behaviors. Studies have proven that genetic factors influence which foods you choose and the way they are processed by your body. If you're more likely to eat foods that are bad for your teeth, you'll be more likely to develop dental problems. Although you can't change your genes, you can be aware of your inherited weaknesses by paying close attention to your family history. Dentists want to know about problems that run in your family, so they can recommend the best and most affordable prevention options.
To learn about our family dentistry practice in Sweetwater, call today at or make an appointment.
Advanced Dental Care offers affordable family dentistry and gentle, compassionate dental care in Sweetwater. With 21 affiliated practices throughout Florida, our offices are conveniently located with extended hours to meet your needs. At , we provide most dental services, from basic preventative care and general dentistry to specialized procedures and complete dental reconstruction. We accept most dental insurance plans and offer affordable financial solutions for any budget. Patient satisfaction is our top priority and we strive to provide the exceptional, affordable dental care and personal touch that lead to lasting relationships. A smiling patient is our greatest reward and we look forward to keeping those smiles healthy, beautiful, and bright. Discover an affordable dentist who truly cares at .