Tooth Extraction Fundamentals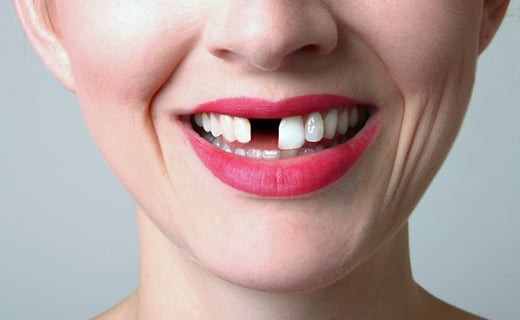 Though children often look forward to losing their teeth and relish the subsequent surprises they find beneath their pillows, tooth loss is something adults view with real dread. However, there are circumstances where having a tooth extraction is necessary. The good news is that a tooth extraction does not need to be something to fear.
Common reasons for tooth extraction include severe decay and dental trauma. It may also be necessary to undergo tooth extraction before orthodontia if existing teeth are crowding the patient's mouth. In cases where tooth decay has led to infection that has infiltrated the pulp, nerves, and blood vessels, tooth extraction may also be recommended by an affordable dentist in Sweetwater. Just to be safe, patients with compromised immune systems may need to have any teeth extracted that are at risk for infection.
A tooth extraction can be performed by a dentist at who will administer a local anesthetic or perhaps even a general anesthetic if multiple teeth are to be extracted at once. In situations where a tooth is impacted, the bone and gum covering that tooth will be cut away before the tooth is loosened and then pulled. Particularly stubborn teeth may have to be broken into pieces for easier extraction.
Following the tooth extraction, a blood clot generally forms where the tooth used to be. This socket area will be packed with gauze so that the bleeding slows to a stop. If the clot dislodges from the socket, the bone beneath may be revealed, causing discomfort. Sedative dressings may then be used to relieve pain and allow for the formation of a new clot.
Because tooth extraction always poses a risk of infection, it is important for patients to inform their dentist if they suffer from conditions such as congenital heart defects, liver disease, damaged heart valves, bacterial endocarditis, or if they have artificial joints. The dentist should also be told of any medications the patient regularly takes.
Recovery following tooth extraction generally takes a couple of days. But, by taking pain medication as directed, using ice to reduce swelling, and following proper dental care practices, complications should be rare. Of course, if a patient experiences extreme pain, fever, or vomiting, it is important to contact a dentist in Sweetwater immediately.
To get the dental care you deserve from an affordable dentist in Sweetwater, call today at  or make an appointment.
Advanced Dental Care offers affordable family dentistry and gentle, compassionate dental care in Sweetwater. With 21 affiliated practices throughout Florida, our offices are conveniently located with extended hours to meet your needs. At , we provide most dental services, from basic preventative care and general dentistry to specialized procedures and complete dental reconstruction. We accept most dental insurance plans and offer affordable financial solutions for any budget. Patient satisfaction is our top priority and we strive to provide the exceptional, affordable dental care and personal touch that lead to lasting relationships. A smiling patient is our greatest reward and we look forward to keeping those smiles healthy, beautiful, and bright. Discover an affordable dentist who truly cares at .