Uncover the Truth About Root Canal Treatment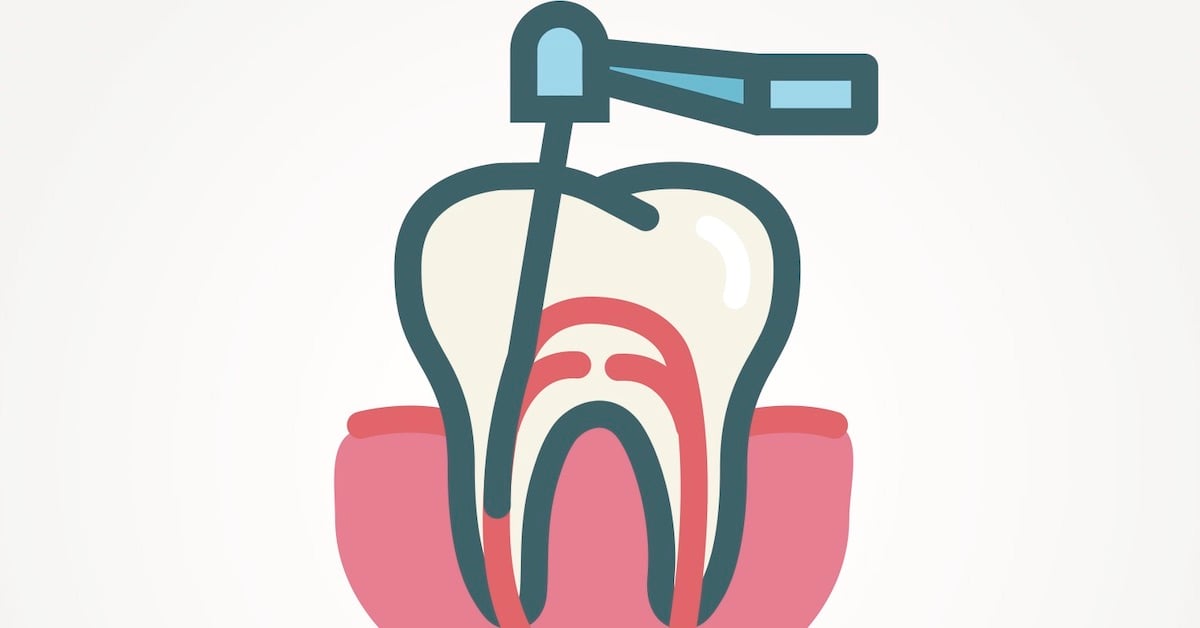 Hearing that you need to have a root canal can lead to a lot of anxiety. You may be operating under the misconception that a root canal is the cause of tooth pain. This is simply not the case. A root canal is a commonly performed dental procedure that gets rid of tooth pain. Since the procedure is done under anesthetic, you won't feel any pain while the dentist is performing the necessary work. This guide can assist you in understanding the necessity of root canals, what happens during the procedure, as well as what to expect after your procedure has taken place.
What Root Canals Do
Root canals are procedure that get rid of tooth pulp that has become infected, damaged, or decayed. Problems with the tooth's pulp can cause severe pain. Not having the issue treated properly can cause you to experience even more pain. Failing to treat the issue can also lead to tooth loss. In order to save your tooth, you should get in touch with an affordable dentist near you as soon as you notice any symptoms.
Questions You Should Ask Your Dentist About Root Canal Treatment
Your dentist will be able to determine whether you should have a root canal to address your tooth pain. You may have questions about what the procedure entails. Bring this list of questions to ask your dentist so that you can make an informed decision about root canal treatment.
1. Is a root canal right for me?
2. Will I feel any pain during or after the procedure?
3. Should I receive some other type of treatment?
4. What is the root canal treatment process like from beginning to end?
5. How long does it take for the site of a root canal to heal?
6. Will you use anesthetic?
7. What are the risks involved with having a root canal?
8. How much does a root canal cost?
9. Will my dental insurance cover this treatment?
10. Will the procedure maintain the strength of my tooth?
Symptoms That Point Towards Needing a Root Canal
Experiencing pain in a tooth can be an indication that you are in need of a root canal. There are many other symptoms that could also be a sign that you need this type of treatment. If you have any of the below symptoms, you should contact an affordable dentist near you as soon as possible:
• Severe or persistent pain in the tooth
• Red or swollen gums
• Sensitive teeth and gums
• Tooth sensitivity when there is exposure to heat or cold
• Tooth discoloration
• Severe decay
• A bump on the gums surrounding the tooth
A Guide to the Root Canal Procedure
If you're feeling nervous about your root canal treatment, you should know that it is a perfectly normal way to feel. To help ease your nerves, you should educate yourself on what you can expect throughout the entire process.
Step 1 – Detection
If your tooth is severely infected or damaged, you may experience symptoms such as redness, swelling, and tooth pain. These are only some of the symptoms that could point towards needing to get a a root canal. You will need to see your dentist to find out if this is the treatment option that he or she wishes to pursue for your issue.
Step 2 – Beginning the Root Canal Procedure
A local anesthetic will be used to numb the site of the root canal. This ensures that you won't feel anything during your procedure. After the area has been numbed, your dentist will open the crown of the tooth so that he or she can access the infected or damaged pulp.
Step 3 – Removing the Problem
The next step consists of the dentist taking the pulp out of the tooth. This is followed by the tooth's insides being completely cleaned so as to protect from future induction.
Step 4 – Filling the Canals
Your dentist will then work to shape the tooth's canals with special tools. He or she will then fill the canals with a permanent filling.
Step 5 – Restoring
Once the tooth's canals have been shaped and filled, your dentist will seal off the opening in the tooth's crown with a temporary filling.
Step 6 – Receiving the Crown
When your tooth has fully healed, you will come back to the dentist to have a crown placed over the tooth. This provides protection from infection or injury over the long-term.
What to Expect After Your Root Canal
Your dentist will provide you with directions as to what you need to do after your root canal has taken place. It's important that you follow these instructions, as they can assist in healing promptly and properly.
What You Will Feel Like After Your Root Canal
It's normal to feel tingling and tenderness at the site of the root canal in the days immediately following your procedure. You may also experience jaw tenderness for a few weeks. Your tooth may also feel different than your other teeth. These issues are typically taken care of via the use of over-the-counter medications. You should contact your dentist right away if you feel any severe pain or pressure.
What You Can Do to Ensure Proper Healing Takes Place
Be sure that you follow any after-care instructions given to you by your dentist. If you have any questions, concerns or experience severe pain, discomfort or any other unusual reaction, contact your dentist immediately. Common after-care practices include:
1. Not eating until numbness from your anesthetic wears off.
2. Refraining from biting and chewing in the area around the impacted tooth.
3. Following any instructions given to you by your dentist about pain medications.
4. Being gentle while brushing and flossing the teeth around the root canal site.
5. Contacting your dentist if you have nausea, swelling, pain, an allergic reaction or any other uncommon symptoms.
The Importance of Follow-up Care
When the root canal site has fully healed, you will return to your dentist so that he or she can place a permanent crown over the tooth. This is an important step that you shouldn't skip because it ensures that your tooth is protected from long-term damage.