Understanding Sensitive Teeth in Children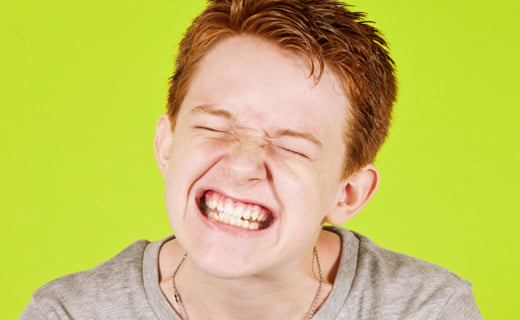 That instant needle-like shock of pain that comes from tooth sensitivity is all too familiar to many people. As an adult, you understand how to help sensitive teeth—opting to chew on one side of your mouth or avoiding foods and drinks that induce discomfort. For children suffering from tooth sensitivity, however, these quick remedies are not always at the forefront of awareness. In fact, the discomfort may be so new and unique that it can be an even more shocking and distressing event for child. As a parent, it can be helpful to know what causes sensitive teeth and gums, so you may help your child recover and address the issue as necessary with his or her dental care professional.
If your child seems to be struggling with sensitive teeth and gums, it may be a result of one of the following reasons:
Cavities. Children don't typically experience sensitivity as a result of improper brushing year after year, making the most likely reason your child is experiencing sensitivity is due to a cavity.
New teeth. New teeth, freshly exposed to air and food, can cause sensitive teeth and gums. As the teeth become adjusted to the environment, the uncomfortable sensations should diminish.
A broken or cracked tooth. Grinding or clenching their teeth or a misaligned bite can cause small fractures in the teeth that may result in sensitivity.
Fillings. Silver amalgam fillings can cause hot/cold sensitivity due to the metal's high thermal conductivity. If your child has fillings, this could be the cause of their discomfort.
Sinuses and allergies. Sinus and allergy issues can cause a similar sensation to tooth sensitivity due to the pressure associated with these conditions. You can determine if this is the cause of discomfort by tapping the tooth. If the sensation is present, it is not caused by sinuses or allergies.
Improper brushing. Sensitive teeth and gums at a young age are not likely related to improper brushing. However, you can ensure your child does not struggle with sensitivities later in life by encouraging proper brushing techniques. Teach your child how to help sensitive teeth by using a soft circular motion to help preserve the teeth's enamel and protect the nerves.
Orthodontics. Children with braces have a tendency to use a hard, back-and-forth motion when brushing, particularly isolated to the gum line. This can scrub away the tooth's protective enamel and lead to tooth sensitivity over time. Much like children without braces, brushing should be conducted in a gentle circular motion.
If your child is experiencing sensitive teeth and gums, be certain to discuss this with their dental care professional at their next appointment. If the discomfort is more of a sensation than pain, you should contact your dentist for an appointment as soon as possible to determine the cause of your child's complaints.
To get the dental care you deserve from an affordable dentist in Sweetwater, call today at or make an appointment.
Advanced Dental Care offers affordable family dentistry and gentle, compassionate dental care in Sweetwater. With 21 affiliated practices throughout Florida, our offices are conveniently located with extended hours to meet your needs. At , we provide most dental services, from basic preventative care and general dentistry to specialized procedures and complete dental reconstruction. We accept most dental insurance plans and offer affordable financial solutions for any budget. Patient satisfaction is our top priority and we strive to provide the exceptional, affordable dental care and personal touch that lead to lasting relationships. A smiling patient is our greatest reward and we look forward to keeping those smiles healthy, beautiful, and bright. Discover an affordable dentist who truly cares at .