Understanding the Benefits of Dental Implants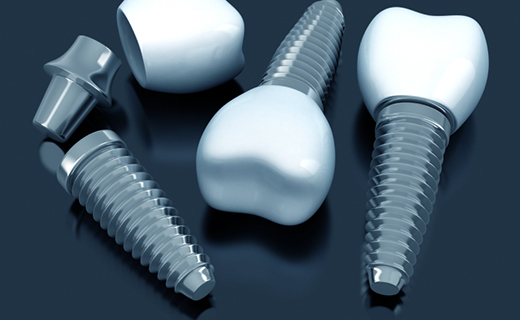 The dental implant is a result of the evolution of modern science. The impact of lost or missing teeth no longer means the destruction of your appearance or reduced functioning of the teeth and gums. Today's dental implants ideally imitate the look, feel, and function of real teeth and can enhance or replace loose dentures and bridges. You can replace a single tooth or several teeth. If you are suffering from lost or missing teeth, talk to your dentist in Sweetwater about dental implants. And ask about dental implants cost, since they can be the most cost-effective option given their low risk and high reliability.
Options for Tooth Replacement
Crowns, dentures, and bridges were once the standard in the dental industry for replacing lost and missing teeth. These types of replacements come with risks, because while they address many of the basic functions of your teeth, they do very little to support the bone loss linked to lost or missing teeth. Have you ever heard the phrase, "If you don't use it, you'll lose it?" This is true for many things, including your jawbone. Without a tooth firmly implanted in your jawbone, the action of the jaw is diminished, potentially leading to degradation of the bone over time. Crowns, bridges, and partial dentures do not place any force on the jawbone like natural teeth do, leaving you susceptible to bone loss.
Dental implants, on the other hand, restore the basic functions of the teeth and offer added protection from bone loss because, like your natural teeth, dental implants transmit chewing forces through the jawbone. Crowns and bridges also increase the risk of cavities due to the necessary method of placement in the mouth, making dental implants the standard option for replacing lost or missing teeth.
Candidates for Dental Implants
Adults in moderate to good health are generally considered candidates for dental implants. Dental implants are not an ideal solution for young children or adolescents because the teeth and bones must reach their full physical maturity for optimal outcomes. Certain medical conditions may impact eligibility for dental implants. Your dentist in Sweetwater will review your full medical history to determine if the implants would be an effective choice for you.
Benefits of Modern Dental Implants
Today's dental implants deliver form and function with advanced precision. Technology has given dental experts the ability to create implant devices that are so similar to your natural teeth, you may have difficulty telling them apart. The most common dental implant uses a titanium screw that is anchored into the jawbone and mounted with a crown. Over time, the titanium become infused with the bone, giving you the greatest outcome for your long-term dental health.
Dental implants are among the most successful surgical procedures on the market. The surgery is low risk for qualified candidates. The dental implant cost is very reasonable, considering that dental implants are designed to last a lifetime and fully restore the health and function of your teeth and jawbone.
To learn about our family dentistry practice in Sweetwater, call today at or make an appointment.
Advanced Dental Care offers affordable family dentistry and gentle, compassionate dental care in Sweetwater. With 21 affiliated practices throughout Florida, our offices are conveniently located with extended hours to meet your needs. At , we provide most dental services, from basic preventative care and general dentistry to specialized procedures and complete dental reconstruction. We accept most dental insurance plans and offer affordable financial solutions for any budget. Patient satisfaction is our top priority and we strive to provide the exceptional, affordable dental care and personal touch that lead to lasting relationships. A smiling patient is our greatest reward and we look forward to keeping those smiles healthy, beautiful, and bright. Discover an affordable dentist who truly cares at .