What Types of Braces Are Available?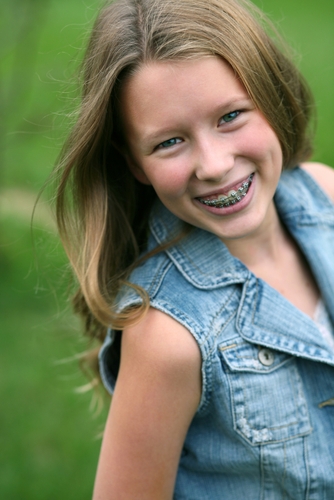 Whether your dentist has recommended braces for your son or daughter or you are looking to improve your smile later in life, there are a number of options available to get you the smile you've always dreamed of.
Not only can these orthodontic treatments improve the appearance of your smile, they can give you a healthier mouth, improve chewing and speaking abilities, and may solve joint or TMD problems. With all the options available, how do you know which type of orthodontia is right for you? Your dentist is your best guide, but here are some of the most common options available.
Metal braces
One of the more common orthodontic tools among children and adults, metal braces straighten teeth by applying continuous, light pressure over a set period of time, which may be months or years. The system consists of brackets on each tooth and a wire that connects them. The braces are tweaked each month until the teeth are straight or the jaw is aligned in the appropriate position.
The metal brackets on each tooth can be silver, gold or clear, and an orthodontist may add hook-like brackets and attach small elastics that address uneven bites or other jaw problems. After braces are removed, a removable retainer made from plastic and wire will hold teeth into the correct position. Sometimes, a permanent retainer is also recommended – this is a thin wire that is glued to the back of teeth, and is usually used for problem spots like noticeable gaps.
Invisible braces
More preferable for adults, invisible braces achieve the same effects as traditional metal braces, but as the name implies, they are nearly invisible. This is because they are made out of a thin clear plastic that is molded to the teeth. Each of these "aligners" is worn for several weeks, then replaced until the teeth are moved into the desired position.
Because they are invisible, this type of orthodontia is preferable for those who would like to correct their smile discreetly. Plus, the aligners can be removed for eating, drinking, brushing and flossing. Sometimes, aligners are created after metal braces as a type of retainer to keep teeth in place once the brackets come off.