When to Seek Help for a Dental Emergency in Sweetwater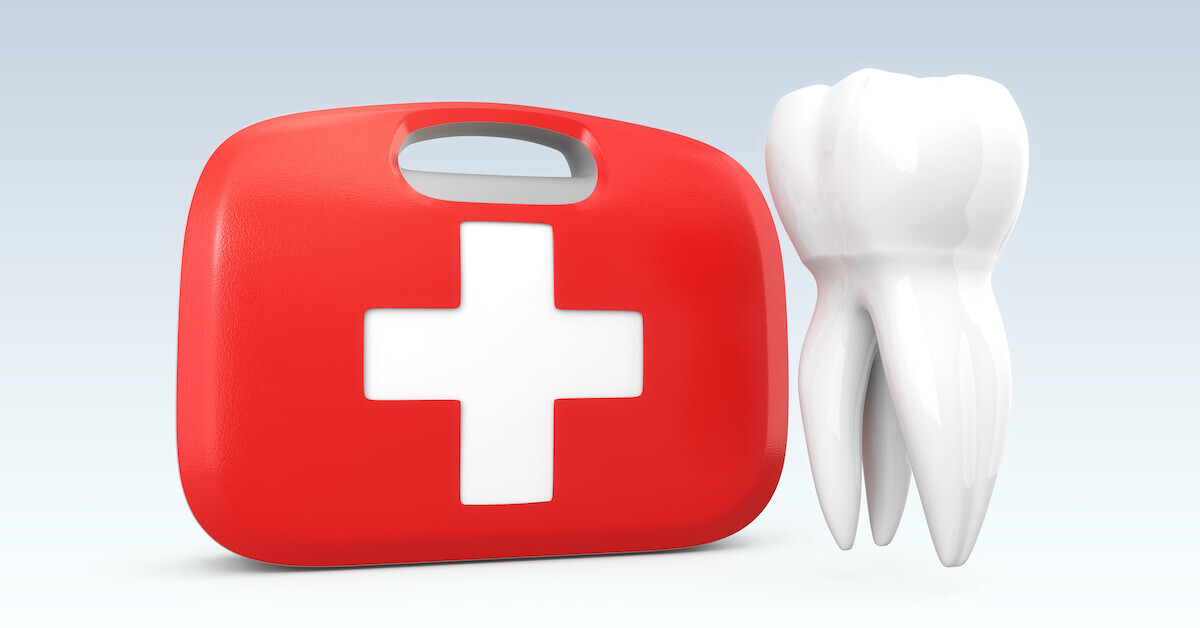 Are You In Need of Emergency Dentistry in Sweetwater?
When you have a dental emergency, it can seem like your entire world has collapsed. Dental emergencies are stressful and frightening, and can seem like an insurmountable obstacle to overcome. According to the CDC, emergency dentistry costs more than $45 billion each year in lost job productivity and more than 34 more in lost educational hours. Learning more about the causes of emergencies and how to prevent them can help you feel more confident the next time an emergency arises.
What Would Cause Me to Have a Dental Emergency in Sweetwater?
Any accident or unplanned event can precipitate a dental emergency, but other dental issues can be classified as emergencies too. A throbbing pain in or around a tooth, especially if the pain isn't alleviated by over-the-counter medications and it disrupts your sleep, can require treatment by an emergency dentist.
Cavities are often the source of tooth and jaw pain. In fact, the CDC terms cavities as one of the most common chronic diseases of childhood, affecting more than 66 percent of adolescents. That figure carries over into adulthood for more than 26 percent of the adult population in the U.S. If you have an injury to the inside of your mouth, such as a cut, laceration, tear or puncture wound, then it can be considered a dental emergency, particularly if there's damage to the lips, cheeks or tongue. Additional issues that can precipitate an emergency include:
A swollen air passage that inhibits your breathing
Hemorrhaging associated with a gum injury
A tooth that has been fractured, chipped or knocked out
Mouth pain that's accompanied by a fever and chills
Other common issues that may not be perceived as an emergency but can benefit from our same-day, walk-in dental services include:
Damage to your dental bridge
Bleeding during brushing or flossing
Losing a filling, crown or porcelain veneer, especially while eating
Increased sensitivity to the temperature of food and beverages
What 7 Signs Will Indicate That I Have a Dental Emergency in Sweetwater?
Any of the following conditions will qualify as an emergency and you should seek immediate dental treatment.
A tooth that's been knocked out: If you get a tooth knocked out, then a fast response may help to save it. According to the ADA, your dentist may be able to reattach the tooth if it's done within one hour. If you participate in contact sports, the ADA recommends that you keep an emergency tooth preservation kit on hand, but make sure that it carries the Seal of Approval from the ADA.
Hemorrhaging: If you've suffered a facial trauma or if you've had an extraction and you can't stop the bleeding, you need to seek emergency treatment without delay.
Facial edema: A swollen face can indicate the presence of several serious issues, such as a severe allergic reaction known as anaphylaxis, a dislocated TMJ, a fracture or an infection, so it's important to seek emergency treatment immediately.
Fractured jaw: If you've fractured your jaw or if you want to make sure that you haven't, you should seek immediate dental treatment to ensure that your teeth are still in alignment and are undamaged.
Dry socket pain: This condition affects fewer than five percent of those who have had a dental extraction, but for those who are in this small percentage, it's extremely painful. A dry socket occurs when the blood doesn't clot in the socket where the tooth was extracted. This leaves the bone and nerve exposed to air, food, liquid, and infection. The pain can radiate to the neck and ear and cause dizziness and a headache, as well as an unpleasant odor, which is an indication of an infection.
Gum injury: If you've punctured, lacerated or gouged your gums, you need emergency dentistry treatment so the wound can be cleaned and the dentist can check to see if there was any damage to your teeth.
Cracked, broken or lost filling: If you've lost or damaged a filling, an emergency visit to your dentist can prevent further damage to the tooth, as well as your cheeks and tongue.
What Happens If I Don't Get Treatment for an Abscess?
Many people minimize the significance of an abscess, but it's a very serious issue that can be life-threatening if not treated. An abscess is a bacterial infection that has a good prognosis when treated promptly. However, when not treated, it can travel to the sinuses and into the brain. It can also get into the bloodstream, the bone marrow, and major organs, causing sepsis. Another potential problem is mediastinitis, which is an irritation and swelling between the lungs, and the mortality rate for this disease is as high as 40 percent. All of this can be prevented by practicing a regimen of good dental hygiene.
Other issues that can cause dental infections are:
Untreated cavities
An unsuccessful root canal
Trauma, particularly to the teeth
A wisdom tooth that didn't fully erupt
Bacterial infections are usually very painful. If there's an abscess, the dentist will drain it, prescribe antibiotics, and determine whether the tooth can be saved or if it needs to be pulled out.
What Happens If I Don't Get Dental Treatment for a Cracked Tooth?
If you have a damaged tooth and it's left untreated, it can become infected and adversely affect both your dental health and your physical health. If you have a damaged tooth, be sure to seek emergency services or walk-in services as soon as possible. Whether the damage was due to bruxism or it was sports-related or from biting too hard on ice or food, your dentist may recommend a custom-fitted mouthguard to protect your teeth. If a custom mouthguard isn't an option, then over-the-counter options are available as are boil-and-bite models. However, be sure that your mouthguard is approved by the ADA and has its seal of approval. This will ensure that you're buying a quality product that will protect your teeth when used as directed.
Many dental problems can be prevented by following a program of good oral hygiene, but accidents do occur. If you find that you need emergency dental treatment, be sure to call our Dental Care Alliance office and we'll help you. We strive to maintain the highest standards for dental care and ethics, so you can be assured you'll receive the best treatment possible. Call us today if you have an emergency. You can schedule a dental appointment by phone or online. We look forward to speaking with you.