Who Needs Cosmetic Dentistry in Sweetwater?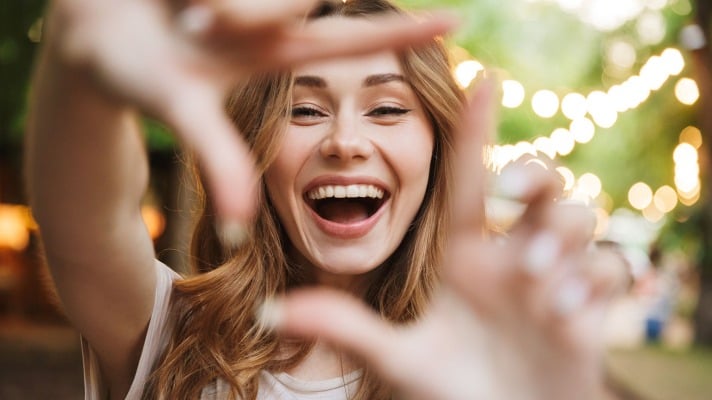 Cosmetic dentistry isn't just for movie stars or other people who have obvious aesthetic needs. The average person also deserves to love their smile, which is why you'll find that our team at Sweetwater Smiles offers a wide range of cosmetic dental services that help people throughout our community feel better about their appearance.
Anyone who dislikes the way that stains, chips, or missing teeth disrupt their smile is a good candidate for cosmetic dental services. Smile makeovers often involve using several different kinds of services to improve common tooth imperfections, and you can take advantage of all that modern cosmetic dentistry has to offer when you decide to take control over how your teeth look and function.
How Does Cosmetic Dentistry Work?
Traditional dentistry aims to help people improve their overall oral health. Filling cavities, strengthening broken teeth with dental crowns, and healing gum disease are all services that general dentists do well. Our team frequently performs procedures that help to diagnose and correct common dental issues, but we also provide cosmetic dentistry services that go a step beyond to make sure you love how your teeth look, too.
Cosmetic dentistry in Sweetwater is performed with a closer eye on aesthetics compared to traditional dental care. Dentists that specialize in cosmetic dentistry work hard to make sure that the materials they use match the color of the rest of your teeth. In addition to using color matching for fillings and crowns, they can also perform special types of care that transform the look of the teeth, especially the ones that show with your smile.
Choosing Dental Implants
Dental implants might be one of the more costly services that we provide, but it is also the one that can make a dramatic change happen for smiles! With dental implants, you can return to eating, chewing, and speaking normally after you've struggled with missing teeth for years. A dental implant looks and feels so much like a natural tooth that even people who get them forget that they are a restoration. We can use dental implants to fill in the space in your mouth that is left after losing a single tooth. We can also do full-set implants that cover an entire arch.
Selecting Dentures
Dentures don't require oral surgery, which makes them more affordable and less invasive than dental implants. Similar to implant dentistry, we have options for replacing single or multiple teeth to make sure that you are able to enjoy having a full smile again. Partial dentures are common among people who have lost a couple of teeth, and we can also give you a full set that looks so much like your natural smile that no one will ever be able to tell you're wearing them.
Correcting Crowding With Invisalign®
Science still hasn't come up with a way to make teeth grow in perfectly straight, but we have options that can straighten teeth quickly and without much discomfort. Invisalign® is beneficial for older adults and teens who want to fix issues with overcrowding or misaligned bites without having to mar their appearance with clunky metal braces.
Invisalign trays are thin and made of clear plastic that isn't detectable unless someone takes a close look at your smile. For times when you prefer them not to be seen, you can even take them out for a few minutes. Being able to take them out for a photo or to give a public speech is convenient, but just remember to put the trays back in your mouth when you're done. The minimal amount of effort you put into this treatment is worth it when you get straighter teeth in just a few months or weeks.
Hiding Stains and Chips With Veneers
Some people fear that their teeth are beyond repair when they have multiple chips or deep-rooted stains that won't respond well to other forms of treatment. Veneers are the perfect disguise for blemished teeth, and your cosmetic dentist can carefully select materials that match the rest of your smile. Placing thin veneers on the front of your most visible teeth gives the appearance of a uniform smile that will make you feel confident about meeting new people.
Getting Professional Teeth Whitening
Teeth whitening still holds its rank as being one of our most affordable and popular cosmetic dentistry services in Sweetwater. We offer teeth whitening procedures at Sweetwater Smiles that reduce some of the risks that you might face from using a DIY kit. Professional teeth whitening is done using special procedures that prevent damage to your tooth enamel and the soft tissues in your mouth.
Coming into our office gives you a chance to sit back and relax in our chair to get your teeth whitened in less time than it takes to make dinner. If you still don't have that kind of time, then our cosmetic dentists can help you find safe whitening products to use at home, such as a customized kit that lightens your teeth to the right shade of white.
What is a Reasonable Cost for Cosmetic Dentistry?
Doing a little research will reveal that there is a wide range of costs for cosmetic dentistry services. You might hear about someone spending large amounts of money on their smile, but they may represent one of the more extreme cases. Sometimes, all you need is a bit of teeth whitening or a single tooth replacement to restore your smile.
Even when you need a lot of work to restore your smile, you might still be able to get some help from your dental insurance. Our dentists work with each patient to develop a customized treatment plan that outlines why each potential service is necessary. In many cases, this information can help you get your insurance company to partially cover certain cosmetic dental services, since they'll fall into the category of correcting oral health issues.
If you need to pay for certain services out-of-pocket, then we aim to do our best to keep costs low enough to be affordable. You can also explore opportunities to do your treatment in phases.
Choose a Cosmetic Dentist in Sweetwater
When it comes to smile enhancements, people tend to have lots of questions. That's why we provide smile transformation consultations for cosmetic dentistry in Sweetwater. During your first visit to Sweetwater Smiles, we'll ask you to tell us what you love and dislike about your smile. Then, we'll get to work helping you choose when and how you want to begin transforming your smile into your favorite feature.
Reach out to our team today to begin your journey towards achieving the perfect smile!