You Could Pass Down Your Smiles to Your Kids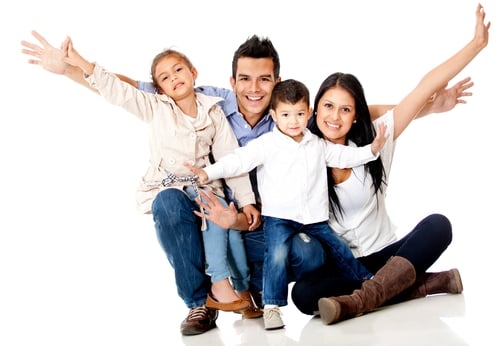 Whether we understand it fully or not, every part of our body is essentially made to protect another piece. Your teeth are no exception – the way that your teeth align is essential in keeping the other areas of your mouth safe. Your upper teeth keep you from biting your cheeks or lips and your lower teeth help protect the tongue. When they fit on top of each other like puzzle pieces, that's proper occlusion, or alignment.
Malocclusion, or misaligned teeth, is an issue that could potentially be hereditary.
Malocclusion is essentially the main reason that most children need braces. The size of their upper and lower jaws may be out of proportion or their teeth may be too large or too small, resulting in abnormal under- or overbites, as well as instances of overcrowding. Fortunately, all of these scenarios can ultimately be fixed with orthodontic work.
When the issue is hereditary, the best option might be to invest in braces for your child, as there is nothing he or she can do to prevent it. However, other causes include frequent sucking of the thumb or using a pacifier after the age of 3. You can be mindful of these behaviors early on in your child's life to help lower their chances of needing braces in the future.