Daniel T. Quevedo, DDS
General Dentist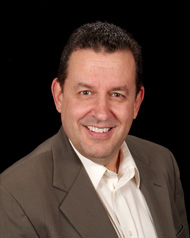 Dr. Quevedo is a native of Madison, Tennessee. He graduated from Forest Lake Academy in 1974, and from Southern Missionary College near Chattanooga, Tennessee in 1979. Dr. Quevedo attended the University of Tennessee college of dentistry, where he graduated in 1984. After graduation, he bought a practice in Madison, Tennessee where he practiced for 12 years. While there he served as the head of the dental department of the medical staff at Tennessee Christian Medical Center.
Notable Achievements, Certifications, Recognitions:
Each year the Orlando Magazine asks area general dentists and specialists to nominate and then vote for the dentists in our area who they believe to be one of the top dentists in our area. Dr. Quevedo is proud to have been selected as one of Orlando's Top Dentists by his peers in the April 2010-2015 issues of Orlando Magazine. Invisalign® Certified.
Affiliated/Dental-related Associations and Organizations:
Dr. Quevedo is a member of The Dental Society of Greater Orlando, The Central Florida District Dental Society, The Florida Dental Association, The American Dental Association, The Florida Academy of Cosmetic Dentistry, DOCS – Doctors for Oral Conscious Sedation, DOSA – Dental Organization for Sleep Apnea
Hobbies/Interests:
His hobbies include learning more about dentistry, as evidenced by the tremendous number of Continuing Ed hours he earns every year. He also enjoys computers, electronics, photography, travel, and church activities, teaching other dentists about high tech things such as dental lasers, CEREC Cad/Cam restorations, as well as writing articles about the latest advancements in dentistry for dental journals. Dr. Quevedo serves as an Administrator on the world's largest online forum for Dentists and Dental Auxiliaries. He also LOVES playing with his beautiful grand daughter, Cylin!